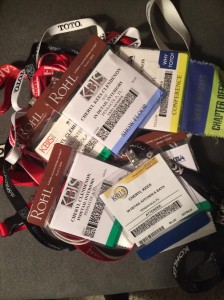 I am off to Las Vegas next Sunday to attend the joint trade show of the kitchen and bath industry (KBIS) as well as the International Building show.  I am a veteran at these shows. Been to the show in it's heyday as well as in past years of the show barely limping along.
So my husband asks me ( just got back by the way from TWO trips in one week for work) WHY DO I GO TO THIS SHOW? What is so important about it? And why do you get giddy with excitement when making the plans?
So why do I go?
In a nutshell. I go to connect with my industry;To be inspired, to reenergize with gorgeous products discovered, find innovative solutions to design dilemmas, and to be around the crazy colleagues I have come to know and love.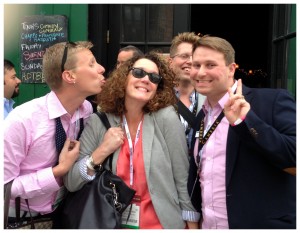 And was not always like this…well not the last reason anyway. My first show attended,  I knew no one. I had no colleague friends, no real relationships with vendors and no one to show me the ropes. I fumbled down the aisles looking at products, marveling at the booth displays ( boy oh boy were they out there a decade ago!) and feeling like I was definitely on the outside looking in to a          really cool club that I wanted to join.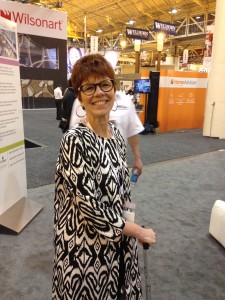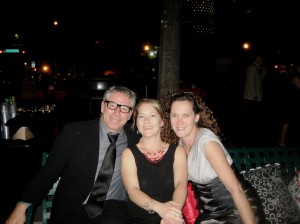 For me, the show quickly became a MUST attend for myself and as many of my team as we could afford to send.  One of the reasons I enter designs into the competition each year is in hopes of gathering some play money to pay for the trip and bring along a few people on my team.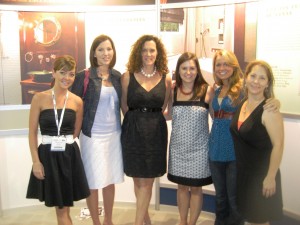 I admit readily that I feared for the demise of KBIS and was outspoken critic of the show during some lean years. But then last year wonderful things started to happen…the producers of the show and the NKBA got some super talented ( no exaggeration here folks) people together to give KBIS a shot in the arm. And what wonders can be achieved when creative and talented people take a good hard look at the strengths and weaknesses of a project and then collaborate together to make it a stellar, "must attend" event…once again. Kudos to Nora Depalma working with the NKBA, Sherry Qualls doing PR, Leanne Wood Newman handling social media and rounding off the miracle mavens,  media partner, Veronika Miller.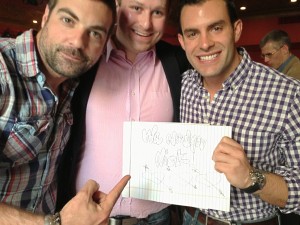 This year's show in Las Vegas promises to be a comeback year for KBIS. More than 600,000 feet of floor space between the two shows bringing together new exhibitors to the show as well as many beloved vendors returning once again. And FINALLY the appliance and cabinetry categories seem to be returning with a bang. Key words I think for this year's show is "communication" and "collaboration".
With the inaugural and innovative concept of MODENUS TALKS debuting Monday, February 4th,  brands, industry professionals and the design contigent will be actually communicating and sharing knowledge in a fun yet meaningful way. A bridge being forged that hopefully will be a catalyst to building relationships and learning how to ask the right questions in order to arrive at the right answers. ( you know I LOVE that!)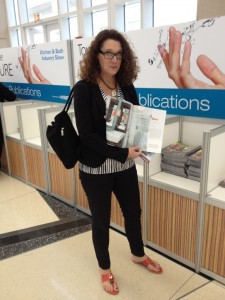 A progressive KB Tribe Chat exploring design trends will be taking place on February 4th at 1pm. (follow on twitter with above link) This has been made possible by more collaborative efforts of Amerock, Wellborn, and Cambria. Yet another KBTribe chat will be held on February 5th at the Formica booth at 2pm.  Lots of fun events planned, a few cocktails here and there and educational opportunities right and left! And yours truly will be giving a Voices of the Industry talk on Wednesday at 11am. If you are in the business and want to get published, join me for some good info!
I love the excitement and enthusiasm I am hearing from vendors and designers alike about this year's show. And, am ready for KBIS 2014 to….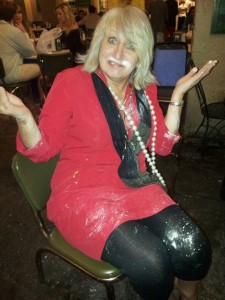 Hit me with your best shot! 
Did I mention there is a fahreeee 
Pat Benatar

concert Thursday! YES! Fire Away!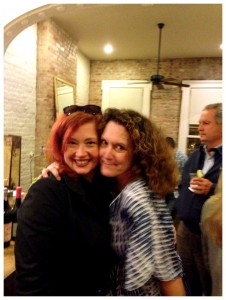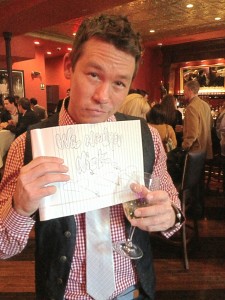 Touch base with me tomorrow for my words to the wise on KBIS 2014 …what to do, say, wear…you get the picture.