Paint is transformative
I love making transformations with paint. It is the easy way to change your home's attitude in a short period of time especially if you are handy! But if not, it can get expensive so please take a peek at our top tips for painting your home whether it is new construction or a remodel! But before we even begin- my most often asked question is what is your favorite gray and favorite greige? 
We use Benjamin Moore Gray Owl for a light and fresh gray on walls and Benjamin Moore Northern Cliffs for a rich yet not too dark greige! Now on the fun!
 Do you agonize over paint colors?
I have had Designers on our team who will do anything to avoid selecting colors! And sure it could be hard if you do not have all the right parameters set up before hand but if you follow my bakers dozen list of top tips to painting a room or an entire home, it will not be so scary. Some of this is common sense but we all know common sense is not all that common! ( Picture me trying to get the car fob to work on a friends car I borrowed- sweating in fear- and my daughter looks at you tube and gets it done in 10 minutes- hey we all have our things!)
Choosing color can be scary but the rewards for the perfect color on your walls or in your room is what it is all about!
I have included a handy cheat sheet info graphic below too! 
1. Always look at paint it in different locations in the room or on boards and look at it at different times of the day. 
2. Do not be afraid to buy samples- painting your house is a big investment- get the samples and buy the good paint. Ask your contractor what brand he uses and do your own research. Painters buy what they get the best deal on typically. 
3. Never allow the colors you are considering to be next to each other. Painters sometimes like to do this and homeowners do it all the time. 
4. Do not color match ever- it is not the same- use the brand. This is where your undertones can get messed up bigly.
5.The easier way to see undertones is have a pure white piece of paper and look at the color next to that- short and sweet but with a trained eye it works as the white isolates the shade.
6. Get a good education in art history- Or lacking the time for this:) Visit every museum you can. You will learn so much about color, texture and layering from art. 
7. Do not use fleshy beige or smoker's yellow – ever. Just don't. 
8. Your contractor will want to know paint colors right away. This is impossible early on and you write all the checks. Remember this.
9. Painting your ceilings is almost always a good idea. The 5th wall. Do not neglect it. Even a light shade is ok. 
10. Get a painting estimate or allowance at the beginning of the job from your contractor. If you do not later he will tell you that it will be xxx dollars for every change. I get this to a degree- but if you are doing a custom house- then you should expect custom paint job and not a tract home allowance. 
11. Know the type of finish on the walls prior to selecting type of paint. 
12. it is a myth that your home will look good in colors that you wear. Maybe but doubtful. I cry when I hear a designer say this. 
13. Paint is not forever. Yes is an investment but the cheapest way to update a room later so do not agonize. Get professional help if you need it but not before you know what is going in the room. 
Some inspiration from our portfolio!
Project: Kitchen New Construction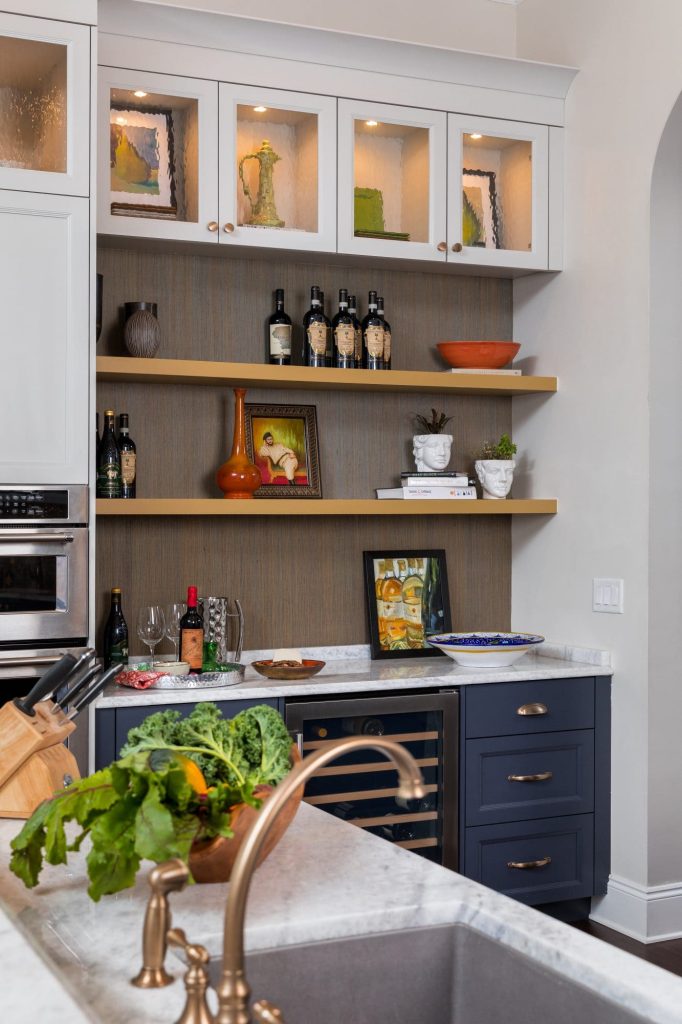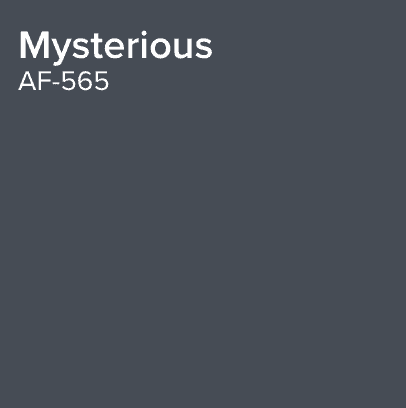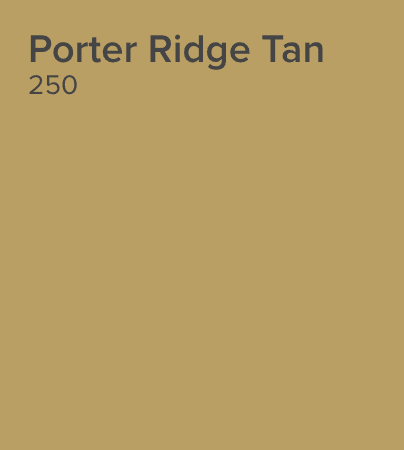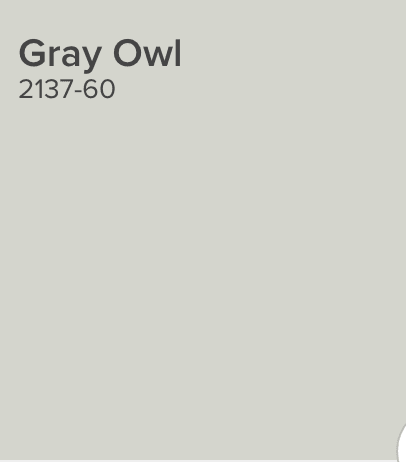 Project Girl's Bedroom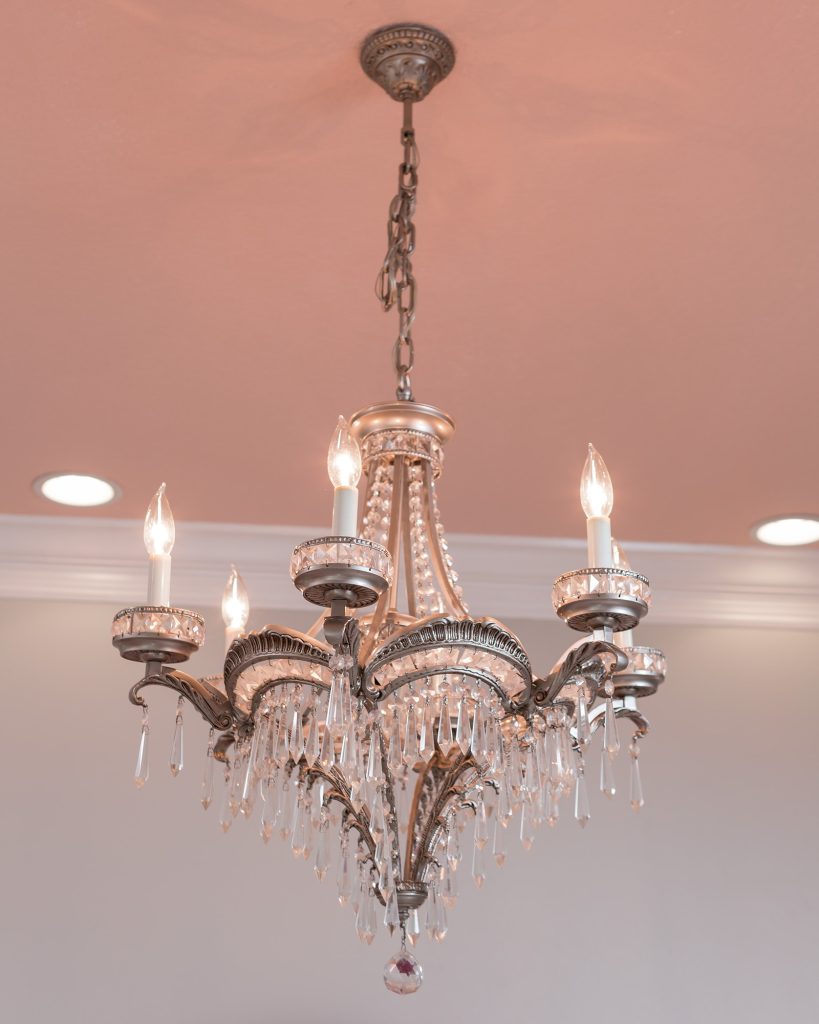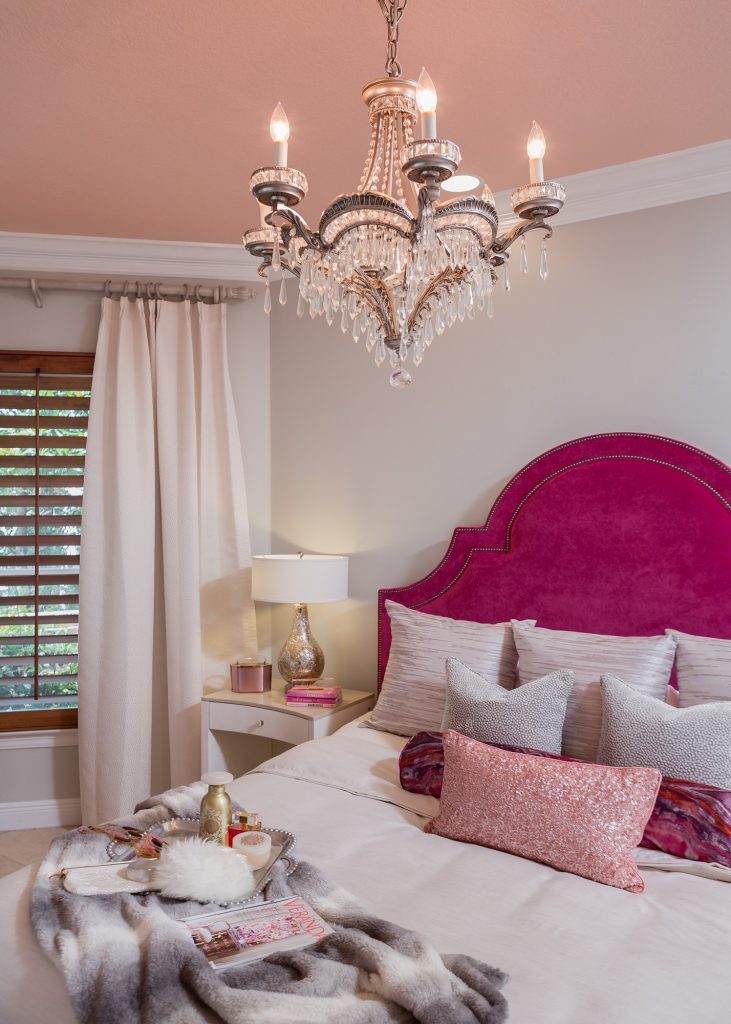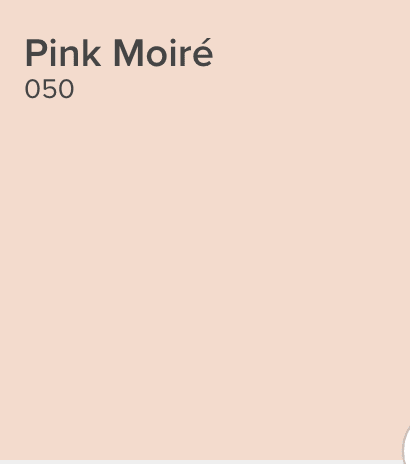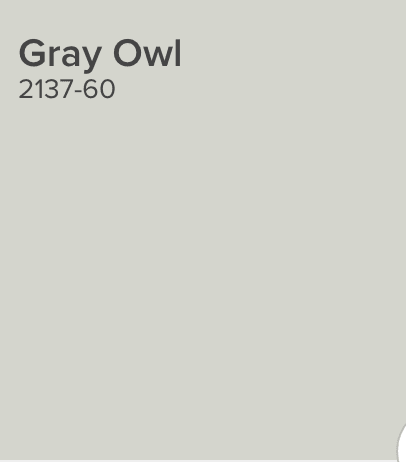 Now in this project- we had all sorts of visual issues but the paint color on the walls was a big win!
Get ready for—the BEFORE!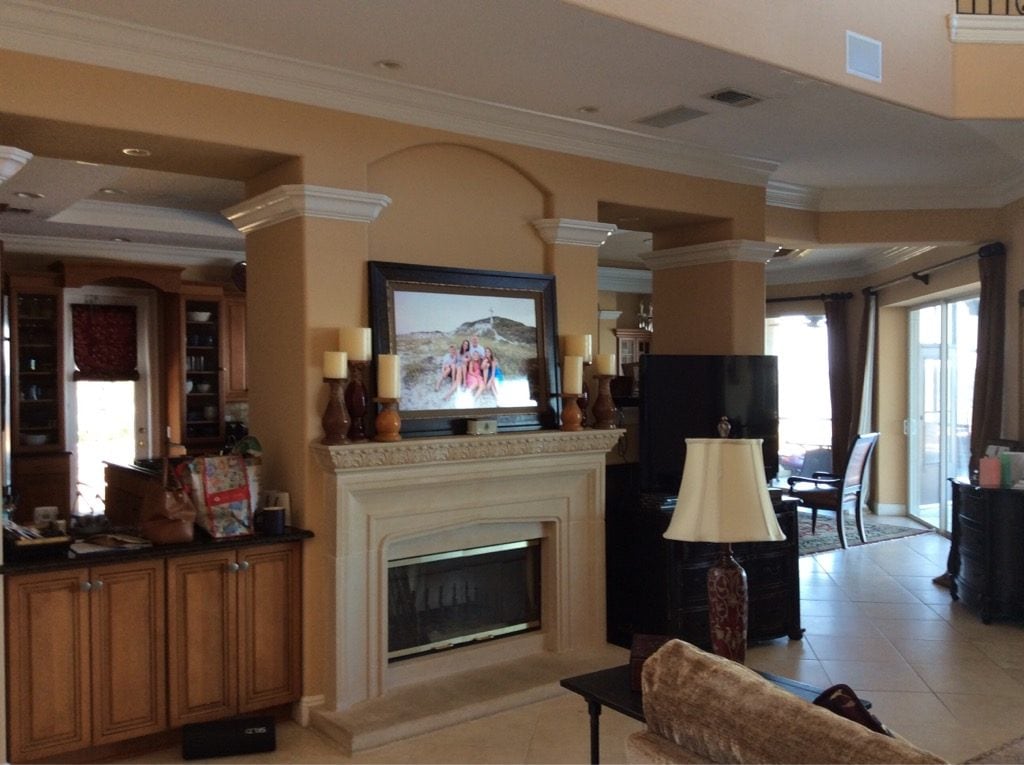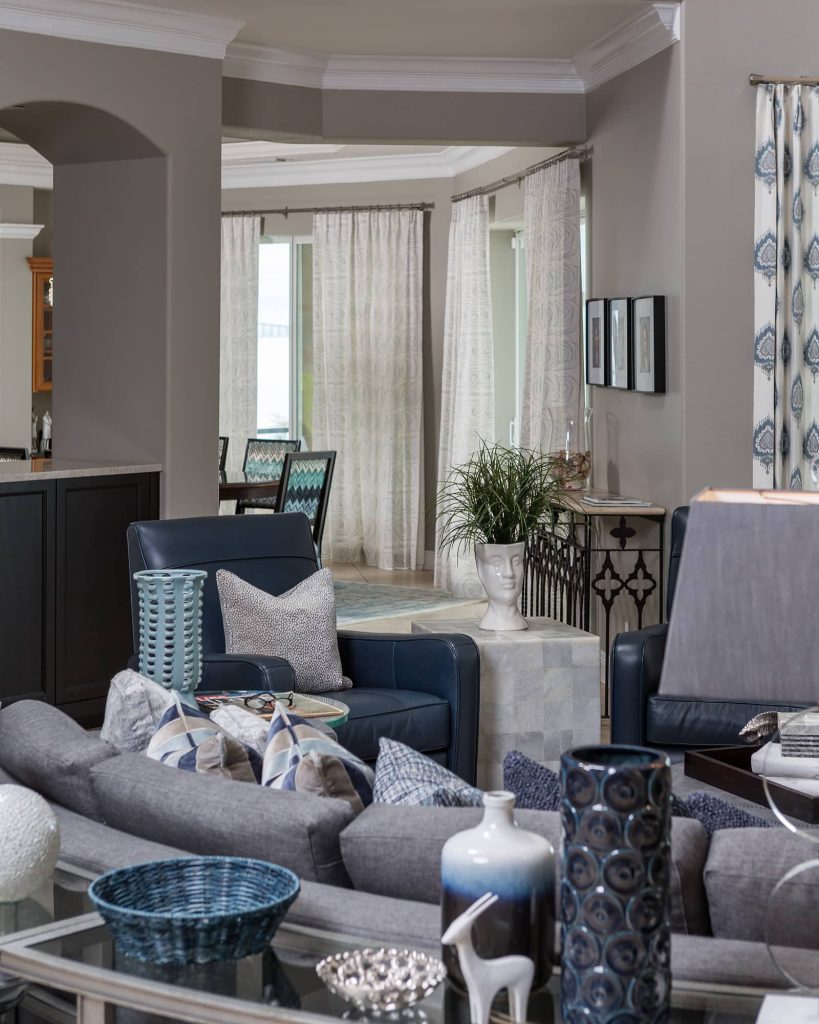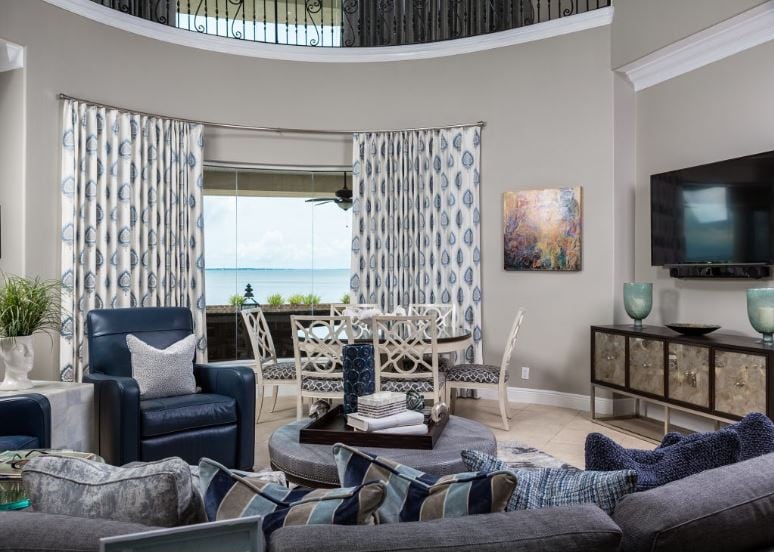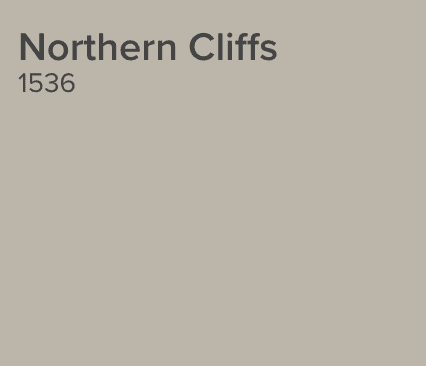 More color stories coming soon!
Our infographic with all the best tips you need to know about painting your home!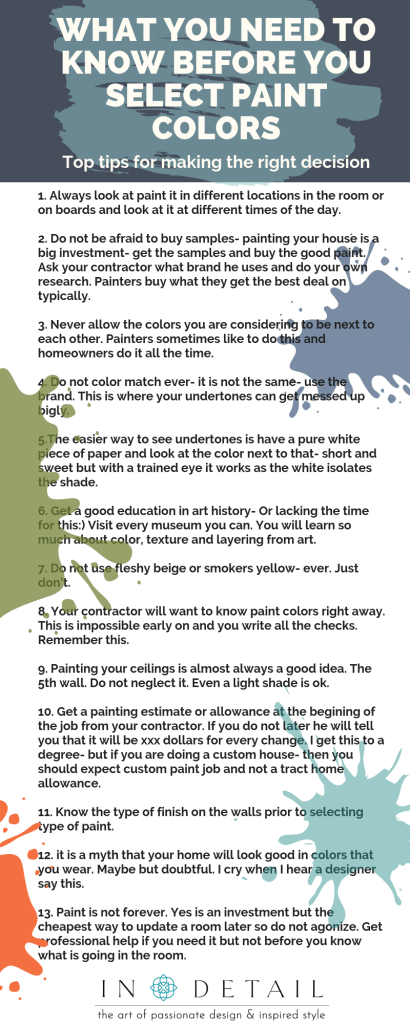 For more reading on paint colors-
Sherwin Williams Color of the year- and Cheryl's take on it!
Want help with your next design project? We offer full service design and E design collaborations.
Tell us more!