We are moving our studio to a new (and larger) location in a few months. This is very exciting news for us as we are cramped now in two small buildings where you must take out an insurance policy to simply walk in amongst the tile, wood samples, binders and the trunks I evacuated with oh..like 4 years ago. ( I am using as a table..give me a break!)
I was hoping it would be ready when I was conveniently in NY with other blogging buddy designers so I would come back and magic would have occurred but sadly it not to be. There are a plethora of delays. But, the good news is that it gives me more time to really plan some of the decorative elements going into the building.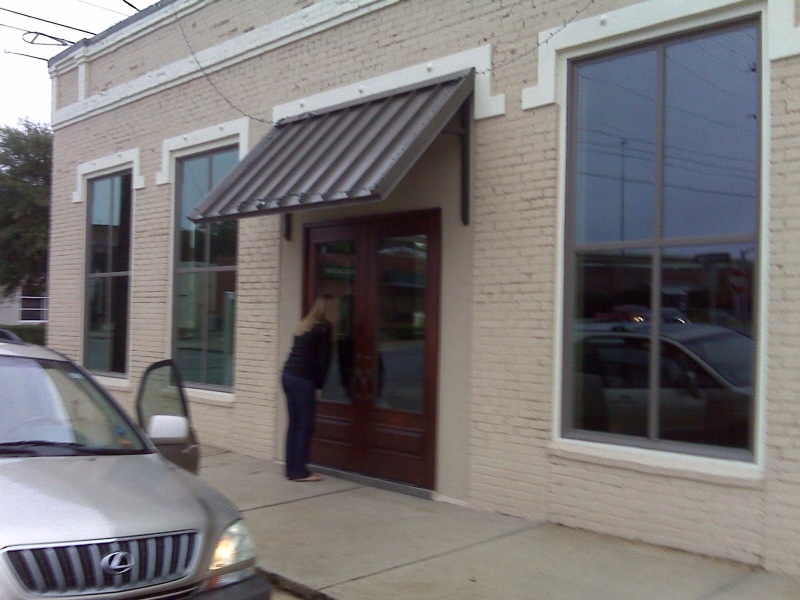 The interior walls are old brick. We have sandblasted them and got off some of the old paint and what is left is going to stay as I like the way it looks. But I want to find some good ideas for other walls that will be built. Mostly, it is staying open but the resource/conference area will have large doors on two sides to close when necessary. I have some loud employees and designers working for me! We embrace loud!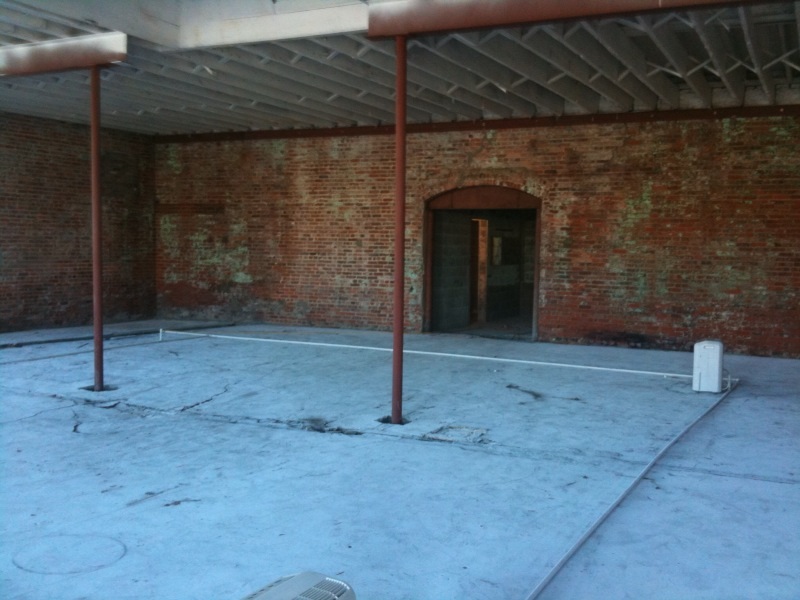 So, I am going back to my hidey hole of cool ideas and trying to find ones that will work…that I can actually afford to do. Creativity will be key here. One of my favorite cool wall coverings is from Modular Arts. I cannot afford huge expanses of this product at 16.00 or so a square foot but am thinking of some ways to use it. My thought is now to use on the bathroom ceiling…then the texure will not interfere with such things as light swithches and the like!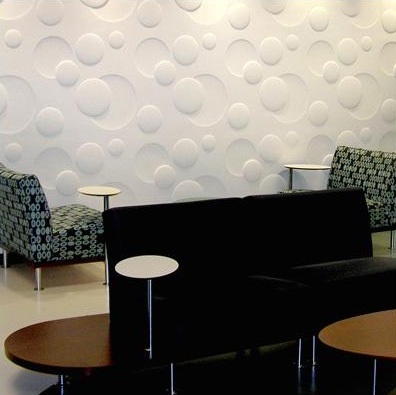 These panels are interlocking  and have steel reinforced  joints for seamless integration.They contain no plastics, no VOC's, and no urea-formaldehyde.
Here it is used in a kitchen. Thanks to HGTV.com for pix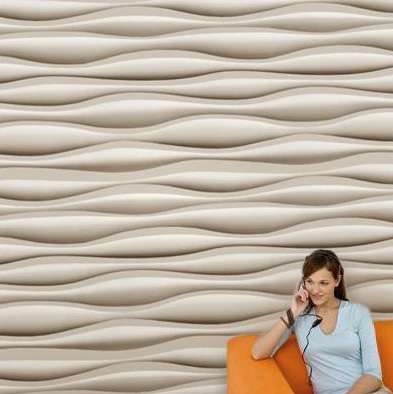 This is my favorite of their designs and I have the samples at the shop already. It is just like durock only….awesome. I also LOVE tile in all shapes and sizes and plan to use tile on the walls in the bathroom so I need to work on making the two elements mix. And since I am all about modern, it will be a something sleek and clean. I like some of the looks at Trend USA that fellow designer and blogger wrote about today on his blog. Check it out! Kitchen and Residential Design.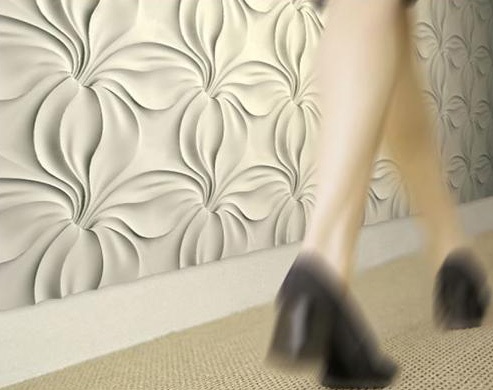 So, here we are in the final throes of making decisions on the building and I am definitely flying by the seat of my pants! Over the next few weeks, I will share with you some of the things we are planning and walk you through the process. I am not sure if this is for my reader's benefit or my own cheap therapy!