Recently I have received several phone calls for design interviews on trends going into 2010. The topics have ranged from general trends in kitchen and bath design, to an article focused only on bath faucets and even one on shower curtains! I thought it would be fun to present some of this information here as well. I love faucets..yes, really! So. let's start with this often overlooked important design feature in bathrooms.
Many designers tend to  have tried and true favorite faucet lines and styles and sometimes a preferred finish as well. And many designers stick to those same ones…year after year and project after project. Not so with us. While we may have our favorite manufacturers, we feel the faucet selection is as important as any other design element in the bath and are always on the look out for new designs and innovative function.  This goes for the shower faucetry as well as the lav faucets but I am focusing on lavatory faucets now.
Here my impressions of the last year as well as looking forward into 2010.
**I think brushed nickel has become the "default" selection without giving much thought to other options. Ditto for oil rubbed bronze. If you like different finishes than classic chrome, get outside your comfort zone and investigate different options that might really add "wow" to your bath. Check out the pix below of my current flavor of the month: Brizo's RSVP in chrome
**There are fantastic alternate choices to the two mentioned above. Altmans makes a wonderful distressed hammertone finish. Sigma makes a gorgeous black oil rubbed bronze that does not look cheap like so many basic ORB finishes do.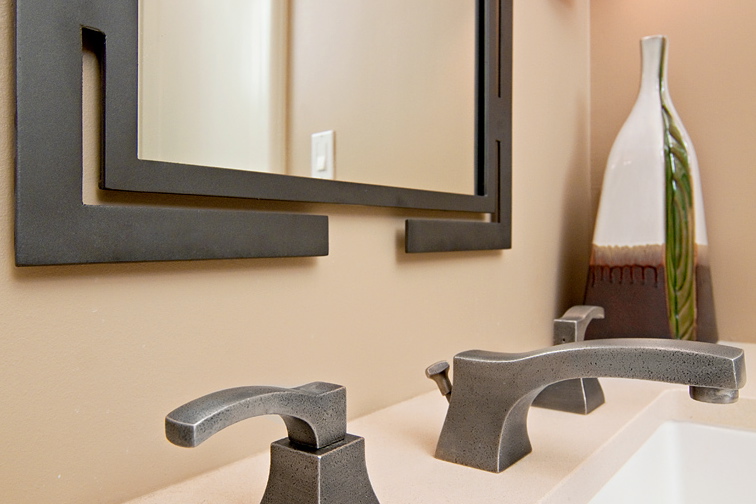 **But, just remember chrome is classic. Need I say more? It is my all time favorite because it can go from traditional to modern and all places in between. Chrome is one of my top choices in many projects just because of it's versatility and "staying power" over the long run.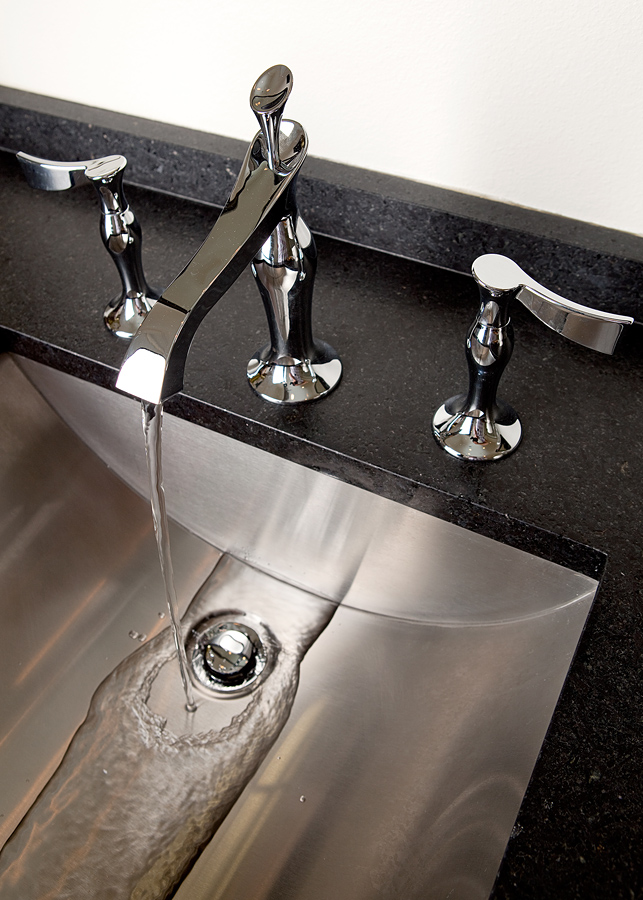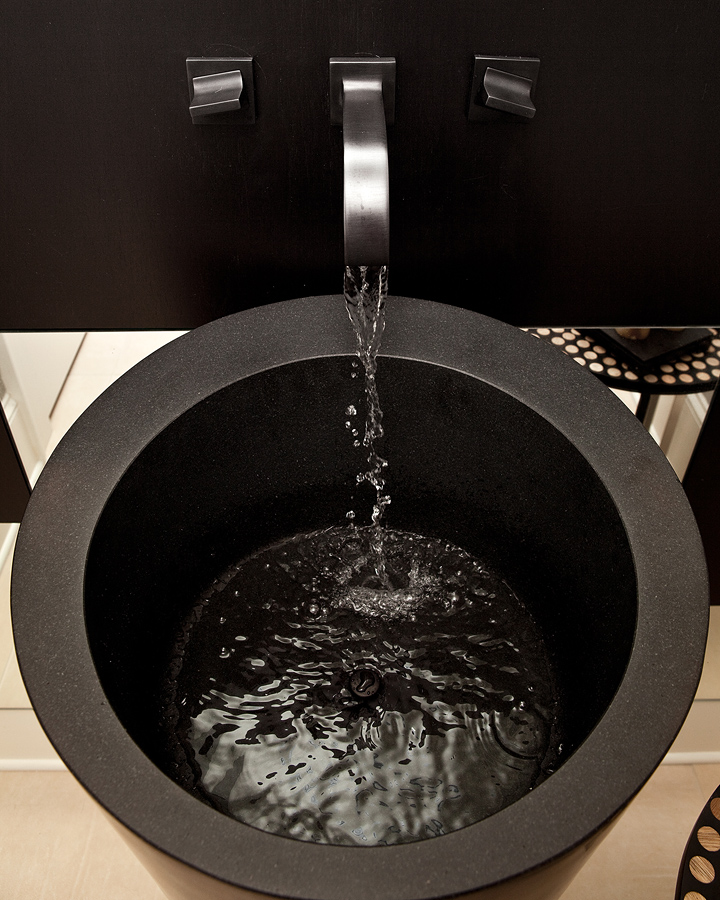 **There is definitely a trend towards simpler design in some ways yet more than ever faucets are getting some attention..homeowners are more carefully considering funtion as well as style when making selections
**One hole faucets are becoming more popular, even in traditional settings. This is different than in past when typically one hole faucets were used exclusively in modern design

Another trend in lavatory faucets include touchless faucets. They are moving out of the exclusive use of commercial settings and being specified for residential use.

Toto

is a leader in this arena. We have used these faucets and they really are cool!
Engineered to require no electricity or routine disposable battery replacement, EcoPower products are the perfect marriage of hands-free operation, low maintenance and sophisticated design.
EcoPower's turbine, powered by water, creates an electrical current that is stored in rechargeable cells that power the Smart Sensor System of either the faucet or valve. TOTO is the only manufacturer with this proprietary sensor technology. EcoPower replenishes its charge with as few as five uses a day and is optimized at a mere 10 uses per day.
European lines and higher end manufacturers have long known that people will pay for style as long as the functional uses are present as well. Manufacturers like Hansgrohe and Brizo are two of the leaders in innovative design.
Wall mounted faucets will remain popular but look for people to be using them as  a standard faucet..and not always with a vessel. They can be used with undermount sinks as well but pay particular attention to where the valve that goes into the wall is placed. The height is critical and you need to factor in the height of the vanity as well as the drop of the faucet spout. Too high and lots of splashing…but too low and you cannot get your hands underneath!
Also look for a high arcing spout if you are using a traditional deck or sink mounted faucet. I predict that many of the lower "tea pot" spouts will go out of production in favor of higher spouts that are more functional and easier to use.
Some of my favorites: