I have some great ideas to post from recent trip to Highpoint and Chicago kitchen and bath show….but I am also swamped working to finish the beach house that is RENTED Memorial day weekend…and oh, owners now have decided to come in week before…..yee haw. So while I am compiling my info…..let me entertain you with a completely non related subject. "The hunt for Barbie". I did say working designer tells all…..this is the text trail from my esteemed yet slightly wacky business manager. For real.
I hope she is reading this and realizes my next birthday is approaching and plans better this year. In advance.
Situation: Cheryl's Birthday. Cheryl ( that would be moi) had declared she is trying to be Zen Barbie…meaning cool as a cuke, unflappable, serene, and never raising voice. ( this was LAST year mind you) So Casey wants to give her a Barbie for her bday. A zen barbie. Which I am pretty sure does not exist anyway but as you know we make up our own rules.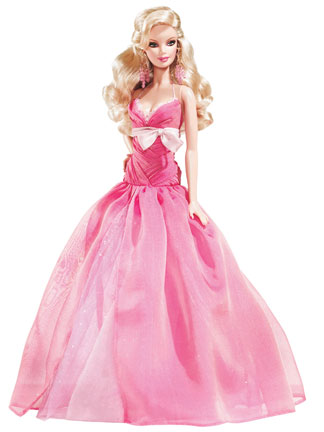 Casey: I went %$#$%@ Barbie shopping and came home empty-handed. We need a plan B.
Stephanie: Haha shoot! I bet Toys R Us sells them. Nothing at Target or Walmart?
Casey: No, you misunderstand. LoL. Target had lots of Barbies. A few side notes:
1)White barbies do not, in any fashion, have curly hair-with the exception of one blonde Sandra D a la Grease look-a-like vintage Barbie for $36 some odd dollars.
1a)Cheryl is not blonde.
1b)There is nothing remotely "zen" about a $%##$@ $40 dollar DOLL(that we are going to intentionally mutilate anyway)
 2.There is nothing "zen" about Barbie's inherent racism.,
2a) Only ethnic Barbies have curly hair ( and even the ones that do are few and very far between
2b) Only ethnic Barbies are on clearance. Is that even legal?
3)All Babies look stoned and while I feel reasonably certain that pot has a strong influence in the concept of "zen", I feel that it should not reflect in our children's toys. Or Cheryl's as it happens.
4)No Barbies are vision impaired.
4a)They, do however, have an apparent sensitivity to light as the do have sunglasses.
4b)I f eel that drawing glasses on a $40 #$@$%$ DOLL would cheapen the zen experience.
This ould go on and on…but you btter have read the essay I just typed  because it was
1)incredibly witty
2)A pain in the ass to type on my phone,
3) a rather informative commentary on the systemic damage we inflict on today's youth with such images.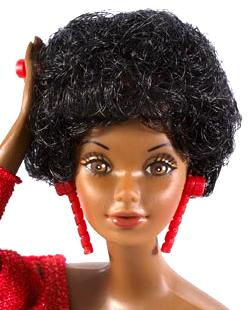 Stephanie: Haha well we could use a stuffed animal….What could we do?
Casey: Damnit Stehpanie. Cheryl will %$%# if we show up tomorrow with nothing but the smiles on our faces, strained at that, and a cheap pack of gas station pens!
I did get the Barbie. It was not mutilated. It was blonde. It did not have glasses but had a vapid sort of expression that I have since mastered. It did not make me "zen" in any way. Oh, and my only comment was "if you had planned properly and purchased my birthday gift well in advance, this would not have occurred." They, of course, nodded solemnly in agreement.