Eloquence: n. The art of orally persuading fools that white is the color that it appears to be. It includes the gift of making any color appear white.
Ambrose Bierce
From Friends at Decor Pad
It is no secret around our shop that I have a "thing" for white lately.  (and grays too but that is for another day and post) I want to do my own bathroom redo in white on white. Now, I know about little dark things showing up on a white floor. Like hairs. And dirt.

But when you consider this sort of impact, who cares?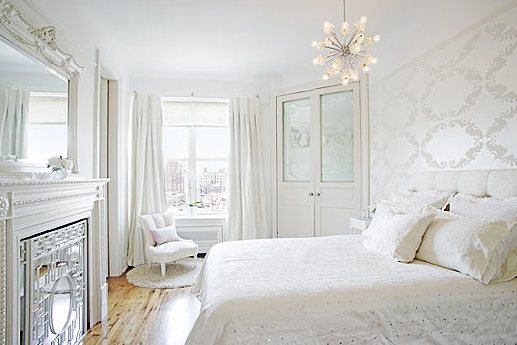 Of course, it is not for everyone nor every place but I think that white can be an incredibly bright and rich look. Think white with layers of texture. That is what most of these rooms have in common. I favor modern design but in these photos it is the textural layering of whites that makes the rooms work. White on white in a modern setting sometimes gets to be "too" sleek.
Admittedly, there is one area I don't favor white. Ceilings. I prefer a painted ceiling….but not white…a striking color on the ceiling could set some serious drama into action! ( I am just woozy with the thought of a BM Branchport Brown ceiling and all white walls, floors and furnishings)
If you get cold feet at the thought of all that drama then use a white that is not "decorator white" or worse,

"ceiling white" but a white tinged with a hue that gives a nod to the contrast of the white room.

Subtle, but definitive
.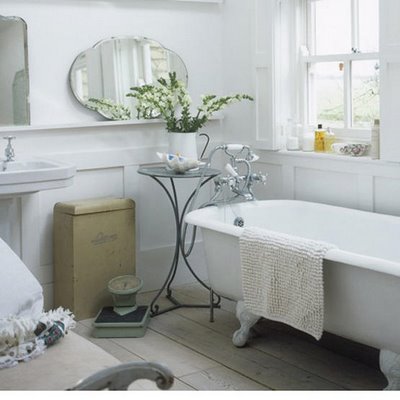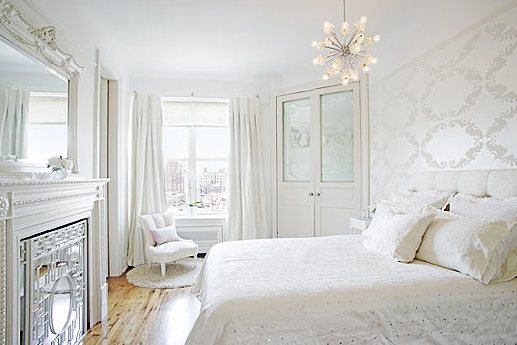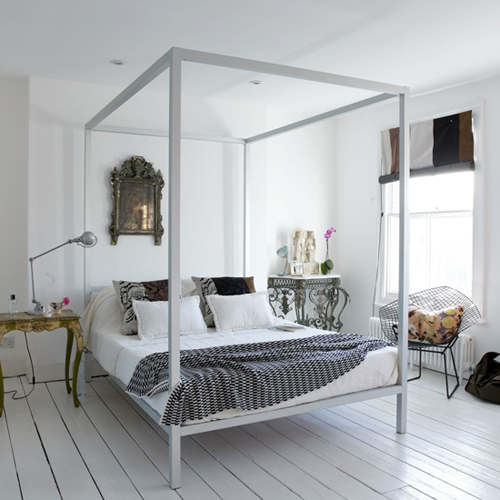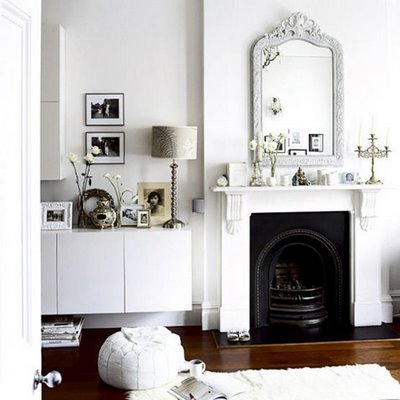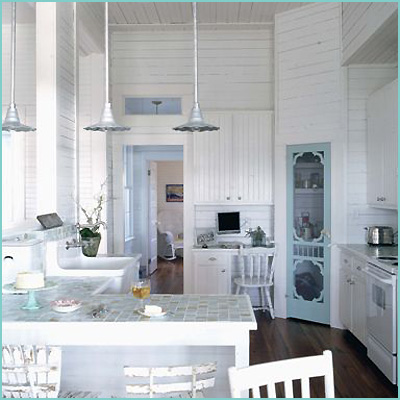 Thanks to Design Manifest for above photo
Truth or Dare: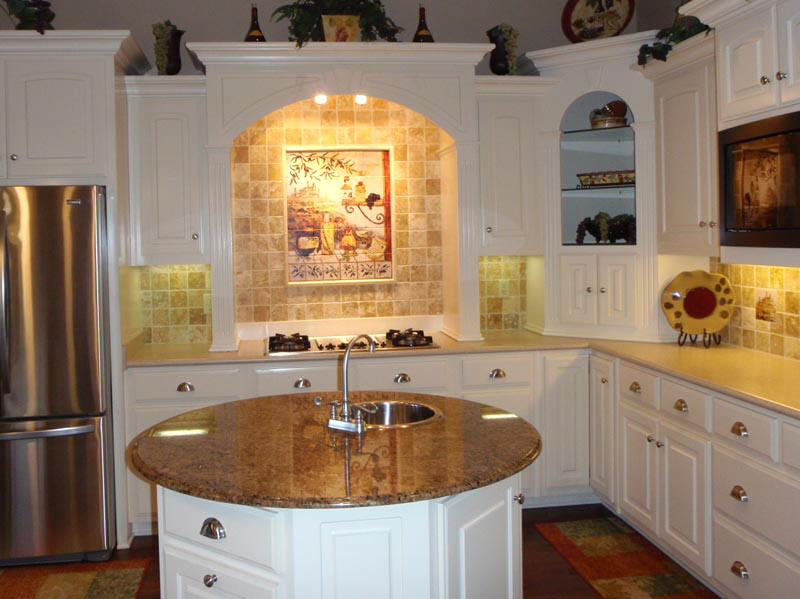 To me, this is white not done right. Busy Busy Busy. Apparently they did not read post from a few weeks ago about just saying no to 4×4 tumbled marble either.
A round island could be an interesting element but I have only seen Johnny Grey do round islands and make them work. This one does not work.
And the little cubby hole created by the appliance garage sitting on the counter and the "too too" skinny columns on range hood is at BEST wasted counter space, at WORST, really unattractive. This is about execution. Poorly done.
Note the crown and how the ins and outs are visually tough to watch…at least for me. I want to just shake some sense into someone. Heavy sigh.