Ok, so I know….some rolling of the eyes is happening…maybe a heavy sigh or two…but really, think about it….when you are redoing your kitchen…the sink might not be the first decision you make..but certainly becomes an important one when you begin cooking and cleaning!
Last week one of my clients was saying really nice things about his new kitchen on faceboook…thanks Scott!..( no pix yet..waiting to redo the adjacent laundry room!) and he commented that I had not blogged about about one of his favorite features of the new design his Blanco Siigranit sink. And he is right. And shame on me because I love it too. So, here you go!
SILGRANIT II is an enhanced blend of 80 percent natural granite and 20 percent acrylic resin (with ceramic components) making it easy to clean and scratch resistant and a terrific alternative to stainless steel. If your design will work with one of their 6 colors ( newest being Biscotti…a great neutral) then this is a sink you really must consider. There are 21 shapes to choose from and the price points are oh so very reasonable! (roughly list prices from $329 to $949).
My favorite would be the Blanco Performa. I love one bowl sinks and this sink is perfect and love the shape.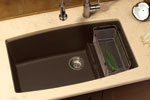 And the newest color, biscotti promises to add another lighter color to the mix. Currently there are 6 colors: antrhacite, white, biscuit,metallic gray, and biscotti.


In this last project we used

Caesarstone Organic White

countertops and gorgeous  

Artistic Tile

for the backsplash in a style called "Carbono" and color is "taupe". The custom cabinetry is a dark stained walnut. Gorgeous.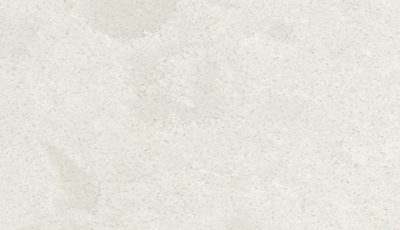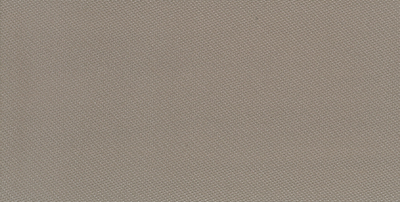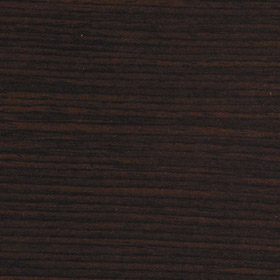 So we opted for the metallic gray color of silgranit which is perfect complement to the organic white and it even picks up some of the gray in the stone.

Why does my client say this is one of his favorite features of his new kitchen? Well, besides the fact that it looks really awesome and is the perfect choice for the modern, clean design…. it also shows no water spots. Nope, not a one. It is amazing. Couple this feature with it being heat resistant up to 536 degrees, completely non porous,and is scratch and stain resistant…
well, what is their not to like?
You can read more about Blanco sinks in this post written by Paul Anater at Kitchen and Residential Design or can get more info from Blanco by Design.