Back from the most awesome BlogtourLA and dreaming of my new master bath. I have the green light from the spouse and let me tell you how I got it.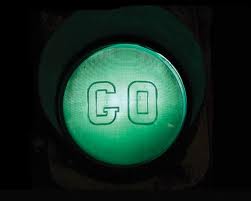 Me: "We need to redo this bath. It is just not acceptable. I am a bath designer damn it and I deserve to have a gorgeous bath".
Husband: "Cheryl, we just did this bath…um….8 years ago? And let me remind you that you picked everything out. I was just the unpaid installer"
Me: "But that was like a decade ago almost….there are new cool things out there I want need to experience in order to give my clients my HONEST opinion. Ya know?"
Ok, some prevarication followed but the bottom line is when  I told him I truly wanted to incorporate a steam shower into the new bath, he really was on board. The man takes the longest damn showers of any guy I have ever known ( and have known a few if you know what I mean) second only to the two teenage people living in my home.  Whom, I might also say, were excited about the steam shower, but not so much about the mess any of our "projects" seem to generate. ( This could hamper my master plan of eventually having them leave the nest!)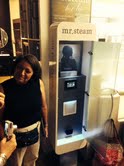 Let's be honest, I love the idea of recreating any space in my own home. Love it because is my passion. But what excites me this time around is more about the OUTCOME of the project with the results of how I will use the space …ahem….as I  age in place…in my current slice of paradise. Not just the design style I will bring to it but the utilization of the bath for my own health and wellness.
And let's talk about aging in place…with ALL bathrooms I design,  this is my first question…how long will you be in this home? If answer is quite a while and the client is of a certain age, we discuss many aging in place issues and one of them is the benefits of a steam shower. YES, this is all so important to thoughtfully considering your future needs. THINK about it as a long term investment in your health and longevity.
Yes I have drank the koolaid! I am a believer in steam therapy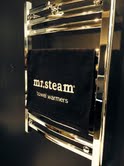 and  what it can do for you and the older wiser I become, the benefits of taking care of yourself inside and out prove to be well worth investing in. I mean, do we not all want to be Betty White??? Love that woman.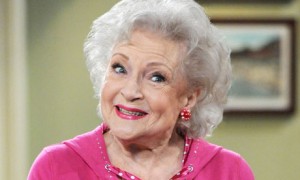 Why oh why is youth wasted on the young and ignorant???
There are over 40 reasons why steam therapy is beneficial to one's health and wellbeing. Read about it Here. Also check out their blog for all sort's of cool info. Mr Steam Blog
Just for fun: This is a pic of two of the coolest women you will ever have the chance to meet and I am fortunate to call them friends:)