As most of my readers know, I am a huge proponent of small businesses and fellow entrepreneurs. And, well, yes…am especially proud of like minded women who choose to venture into the exhilarating yet scary-as-hell world of business  management and ownership.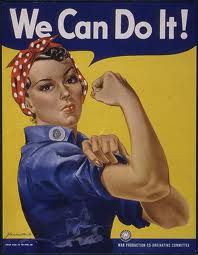 This is a  class of women I am proud to be a part of and always want to support whenever I can….soooo without further ado…let me introduce my blogger bud, Veronika Miller who has now officially launched a new website called Modenus. **clap clap**
This amazing site is a comprehensive product catalog and project management platform for the Interior design industry…but the product resources are also available to consumers. I have been following Modenus for quite some time but had not ventured back since it went live a few weeks ago.
All I can say is WOW!  Another great way for me to spend time and procrastinate writing my own blog posts! But the time spent on this site is actually productive!
Consumers can connect with designers,  find amazing products and be inspired by a wide variety of blog posts covering a multitude of subjects..but all relating to design. The brain child of Modenus, Veronika Miller is a former interior designer herself so she brings a wealth of information and experience to the table.
And do not think this is just a U.S. venture…the goal of Modenus is to connect designers and consumers across continents. And do not forget manufacturers! This is the new world of marketing folks! Manufacturers will be able to engage in discussion forums, showcase their products in a curated catalog and communicate with followers via a direct news feed to users who have elected to receive more information.
Veronika and her team have just made it  easy for not only consumers and manufacturers to connect and find information but has provided this busy designer with a wealth of information and products literally at my fingertips that I might otherwise never see.
With all this work she is doing for me, I hope she does not expect to get on my payroll!
Bravo Veronika!!