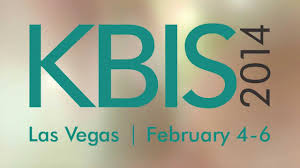 So here are a few of my tips for anyone who is not a veteran of the show….things learned from years to make it as awesome for you as it is for me!
**Get involved. This should happen before you attend but can still look for opportunities when there as well. Have a local NKBA chapter? Go to meetings. Be an officer…wonderful training they provide for officers at the show and other times as well. I did it for 3 years and loved it for the most part. I am an agent of change and not always do lumbering large organizations take to change or changelings in my case …easily. But times are 'a changin'….so to speak.
**Get involved. Yeah I said this but now get involved in social media. Follow those you think have it going on and like their "voice". Follow people involved in KBISas well as designers and manufacturers who attend. GET INVOLVED. Single most important advice.
**Bring emergency road food. Vegas is probably better…cannot recall last time very well. (ahem, watch out..alcohol is flowing!) But McCormick Place in Chicago was HORRID for food. I resorted to vending machines. So bring something for the show floor. You will be happy to have an energy bar when lines are long.
**Do NOT bring luggage with you if can help it because lines to pick up can be long at end of day when your footsies are exhausted. Oh and wear comfy but good looking shoes…and as I do at High Point, I always bring a pair of flip flops JUST IN CASE my feet abandon me.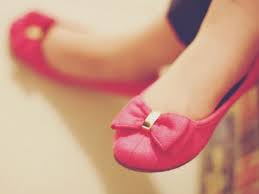 **Walk the aisles in a uniform manner OR YOU WILL MISS SOMETHING. I promise you this happens and then you get that last day of KBIS angst in your stomach telling you mustgonowandlookateverysingleaisleonemoretime. Not a great feeling.
**TALK to vendors about their products. They want to talk to you and if they are busy, schedule a time to come back….and if they ignore you then tell them you just got a condo project with 400 bathrooms to outfit….but hey, you know they probably are not interested in that deal. Attention please!
**Take lots of photos (if allowed) and make sure you note in photo where you are….this kills me when I find cool stuff and cannot recall location. And photograph some of the cool booth designs. Years way way past, the booths were worth seeing…this year, I do not know. We shall see.
**Try and attend some of the conference. I am bad about this and always regret it but I am so captivated by the floor…is hard to find time! ( side note and shameless promotion: ON WEDNESDAY I AM GIVING A VOICES OF THE INDUSTRY TALK ON HOW TO GET PUBLISHED..11AM)
**Attend the parties you can and mingle. Hand out business cards whether you are a designer, retailer or vendor. You just never know who you may meet!
**Do not worry about sleep. You can rest when you are dead. LIVE it up and enjoy the show.
And lastly, have a great time being inspired. Even in the years I worried about the show, I always found a new vendor to love and use in my work. True story!
A few of my "finds" below….vendors I may have never found if not for attending the show.
Top Knobs ( This was my VERY FIRST vendor. Still sell a ton of it! Found at show one early year.)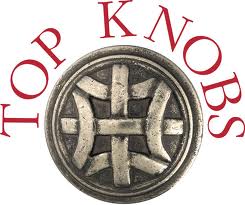 Architectural Glass Effects  Love their cool glass. Found 7 years ago and now they have my work on their website.
Northern Contours ( this was worst year ever a few years ago and later went on to use their products in gorgeous designs…so worth the trip)
GL Lumber ( love love their wood tops and would never have met them if not for KBIS)
Duverre Hardware ( awesome decorative hardware…stunning)
See you there!