Ok, so better late than never, right??? I have told 3 people in past hour that I am on my way to a nervous breakdown with being gone so much ( 3 shows in 2 weeks!) and trying to move my business. Who would have thought we had so much CRAP in two buildings of 700 square feet??? Three days of packing and barely a dent!
But we have power at new building and hope to move in this week and start UNPACKING! How does one maintain their business during a move like this?? I really am burning the candle but so want to talk about KBIS! So have culled my baker's dozen highlights. It was not easy…not because there was so much to see but so little.
OK SO THERE I SAID IT OUT LOUD..I THINK KBIS WAS KIND OF SUCKY! I hope that the Gods of the NKBA do not retract my membership but geesh….it was not as great of a show as it has been in past. Even last year seemed better. I was just not impressed..but still met some great people, had fun at the parties as you have already seen and LOVED doing the media panel with  Judd Lord of 

Brizo

,

Jason Wu

and in absentia…

Johnny Grey

!
I discovered this great little company two years ago and now have used their glass tons of times. Awesome stuff and EVERY designer needs to know this company and have their samples. I cannot say enough great things…and the shipping is within 48 hours! There are over 130 different glasses to choose from and many are very unique. This is one of my favorite design resources.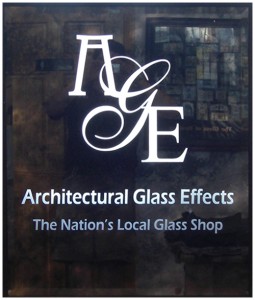 AGE services include:
– Insulated Units
– Laminated Glass
– Leaded Panels
– Glass Shelving
– Lead Overlay
– Sandblasting and Frosting
– Beveling
The newest addition of "dream glass" is stunning. The glass is back painted and can be used for backsplashes, dividers, and tabletops now too with the felt backing! I am dying to use this in a project!
Some projects from our own portfolio!