Think I was optimistic and energized when I wrote I would post 13 different "KBIS Highlights" because as many might remember..I thought KBIS was not so hot this year. But now, I am ready to move on to other fun topic so am wrapping it up over next few days with the rest of the "finds in my file"!  Please weigh in and let me know what you think and if I missed something "hot"!
Aside from the fact that they need new website design, I really like Blanco sinks. I spent a lot of time at KBIS playing touchy feely with the displays and have to say that Blanco is probably my favorite. I like Oliveri Sinks also and they have a better site but right now it is all about Blanco.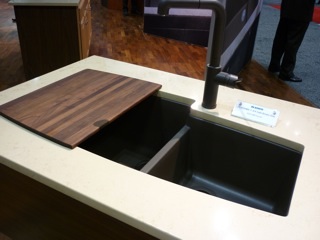 My fave sink material: siligranit. What is not to love here?
Really, don't you think this is perfect sink? I love everything about it.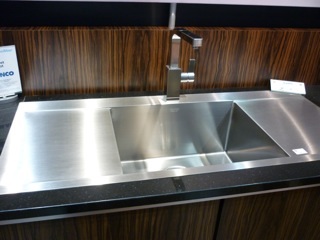 Very sexy ..Micro Edge