One of the highlights at the Kitchen and Bath show was attending a special party hosted by Brizo launching Jason'Wu's new line of faucetry for Brizo. Whoa.
Quite the shin dig. The Brizo people are nice folks and honestly we really like their products and specify them regardless of party invites. And, to make my own heart sing, the people who answer the phone for tech questions are AWESOME. And I am fairly particular about this level of service.
I really admire the way Brizo has marketed the brand. It is after all, a Masco line. But the marketing is so superb you often forget this bit of info or that it is Delta's more glam cousin. Which is good for me as I deal with a higher end clientele who is going to use Delta only sporadically. it is wonderful to have the Delta reliability with the Brizo designs.
Brizo, teamed up with fashion designer, Jason Wu in 2006 with the intent of "bridging the gap" between home and fashion.    Brizo and Wu are both brands that share the same vision, "timeless style that is innovative and fresh."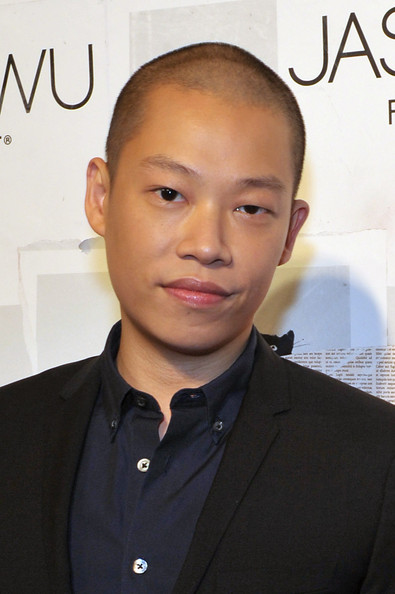 With the introduction of the Jason Wu collection, the two have successfully merged sophistication and technology, creating a line of faucets and bathroom accessories that exude a relaxed yet classic vibe. One standout piece is the designer's "Odin" faucet.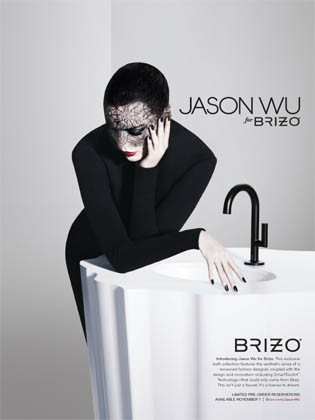 The faucet has a built-in LED display that uses shades of light from blue to magenta to red to indicate water temperature.The collection includes decorative hardware such as drawer knobs and pulls, towel bars, paper dispenser, a free-standing soap dispenser, soap dish and even a waste container. The complete collection will be available in showrooms in spring 2012. I love the simple elegance of this faucet. I doubt I would use the matching accessories but think is good idea to have it available.  
 Brizo has been Wu's primary fashion show sponsor since his 2006 introduction to his "ready-to-wear" line of clothes.  He won the Fashion Group International's Rising Star award in 2008 and was nominated for the Vogue Fashion Fundaward, 2008
Ok so he is a whiz kid. Talented whiz kid. And, a pretty nice guy too. He has chosen the right manufacturer to partner with on his endeavors towards creating a household name. Brizo is a well designed brand that blends fashion and function to achieve a pretty damn awesome product. Congrats to both Jason Wu and Brizo on the successful launch!