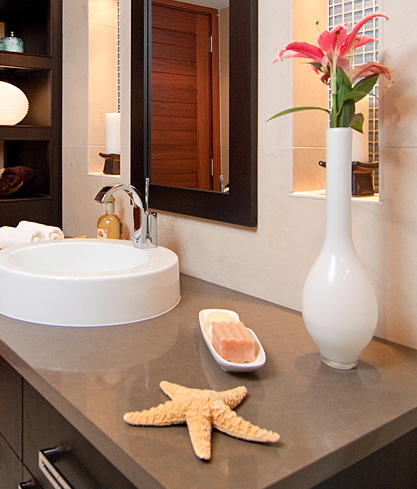 Blue Lagos Caesarstone.  Designed by In Detail
In a word: Yes.
I make no secret that I love quartz products.I would guess quartz and/or countertops other than granite constitutes almost 75% of our specifications now.
Am I over granite? If it fits the project, then great but  I simply like quartz better. It is scratch,stain and crack resistant. It is not porous and is low maintenance. Only 3 other natural minerals are harder than quartz: Diamonds, Sapphire, and Topaz. What is not to like?
I also find the consistency of color allows me much more freedom  when designing walls of tile or stone and backsplashes in kitchens. I do not always prefer the quartz products that try and mimic  granite but rather, the ones that claim a personality all on their own.
Just a few of my favorite colors:  Hanstone: Tiffany Gray, Silestone: Alpina white ( which I admit has more movement like granite but I love the taupe colorway!) All the Silestone Eco line, Caesarstone: Blue Lagos and Organic White. I really like Vetrastone and Vetrazzo also which are recycled glass. I will profile these products as well. Let me know your thoughts!
Part 1 of a 3 part series.Here are two of the most prolific manufacturers:
**40 Colors with 6 being recycled ( quartz reflection is awesome and contains up to 35% post consumer recycled glass!)
**5 colors can be honed and one is textured ( warning: honed and textured is more maintenance!)
**93% crushed quartz
**Comes in slab sizes of 120″x 56.5″ and in 2cm and 3cm thicknessess
**Cleaning: Soap and water. Once in a while can use Method Daily Polish Spray or Metho Daily Stone Surface Wipes
Honed, Motivo and textured surfaces require more maintenance. Low level VOC output.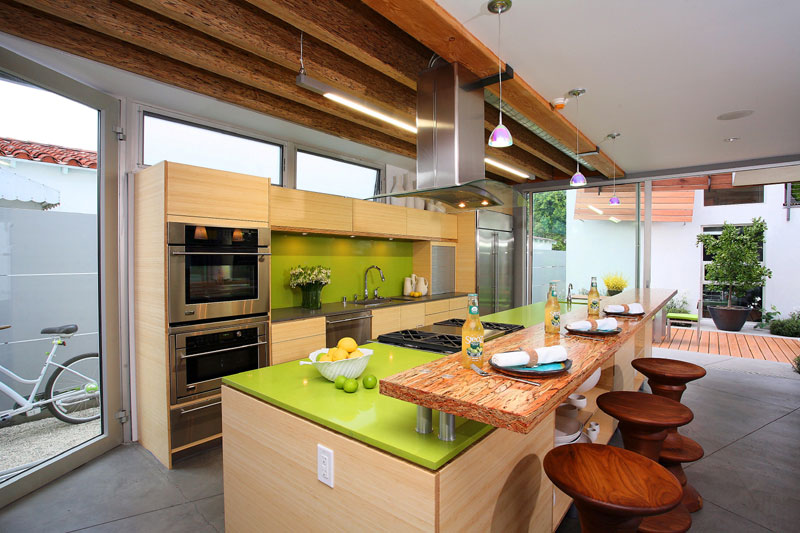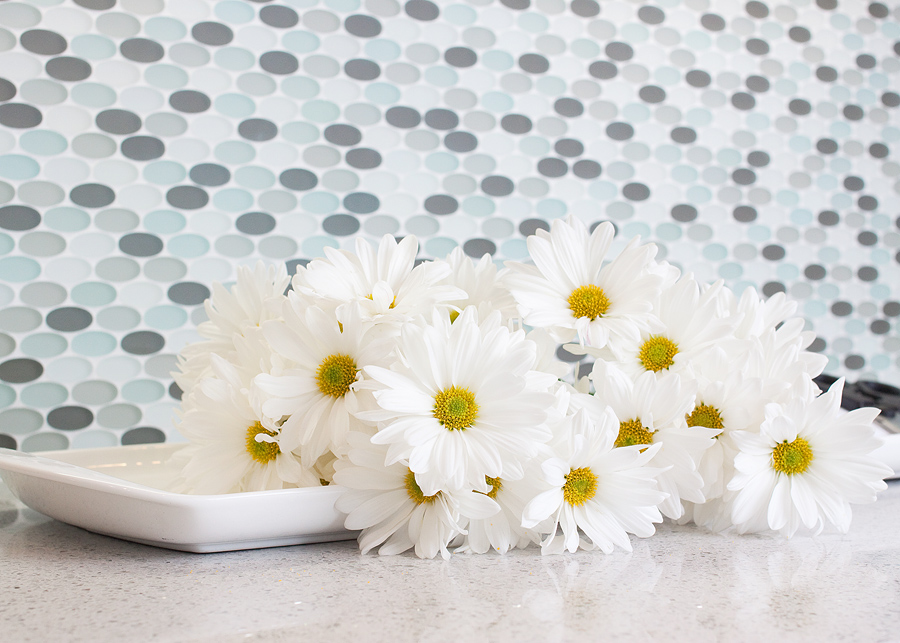 **Over 65 colors and 26 offered in the leather collection which is a more honed look
**Slab size  63″ x 128″ long ( some exceptions)
**Limted 15 year warrantee
**Care: 409 Fantastik, Lysol, or Windex. The leathers take more care. Silestone recommends using "Countertop Magic" cleaner.
**Contains Microban, an anti-microbial product
** Four times the flexural strength of granite, making it less susceptible to chipping and cracking during transportation and installation.