Seriously. Don't you think a 3.8 million dollar house should have a kitchen worthy of, well, a multi million dollar home? I find it hard to believe the following houses EVEN show the kitchens in their advertising. Granted, the views are what you are buying in most of these California homes. However, it is not that difficult to get a bit creative with design and style in any home. Yes, the budget is a factor with all of us….but if I am buying a house for 3.8 mill, you can bet I am going to have a nice kitchen!! I suppose I should be careful since I am from Southern California where I found most of these beauties…sorry dad! I hope none of these belong to any of your friends!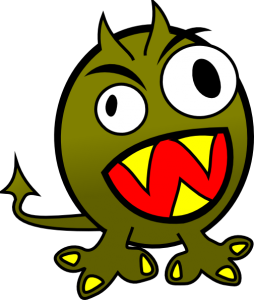 This is the design watchdog.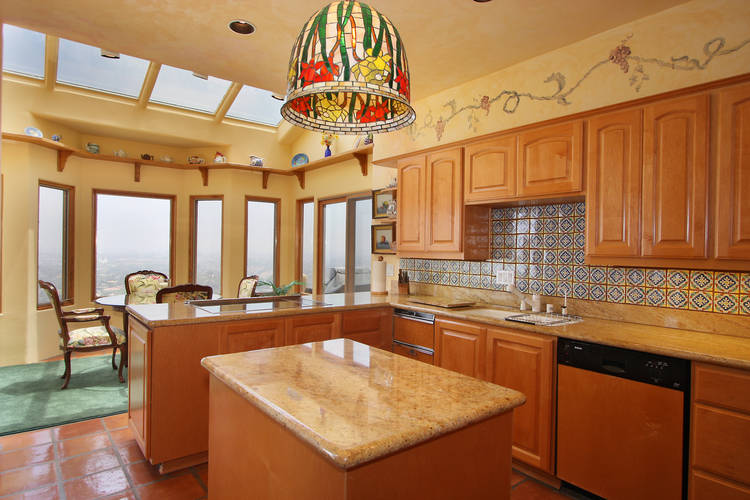 Let's note the Tiffany??? light over the dinky island; the stenciling on the soffit; cathedral raised panel door; and the abominable shelf over the windows. Not to mention the dishwasher crammed in the corner and the cooktop in peninsula with barely an inch or two behind it..hope they don't have kids!! Blech.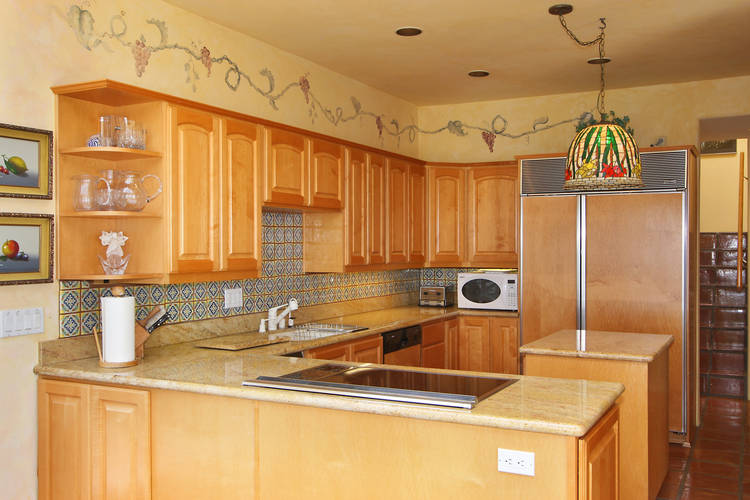 Would you pay 1.6 million for this?? I see this all the time…when we do tear outs…just not usually in expensive homes..where are the end panels for back of peninsula? And, guess the light was not placed properly since it is swagged over island. I happen to know this kitchen is not that old..in case you were wondering!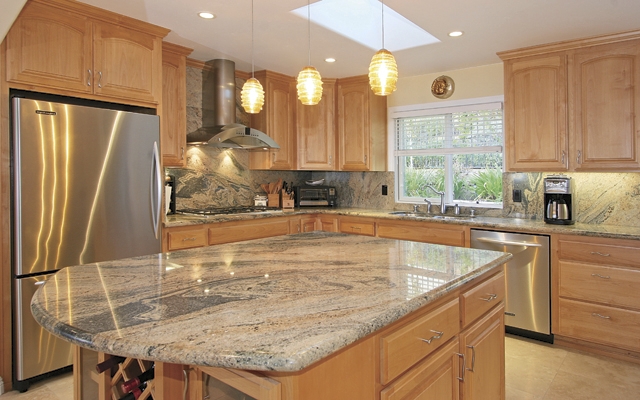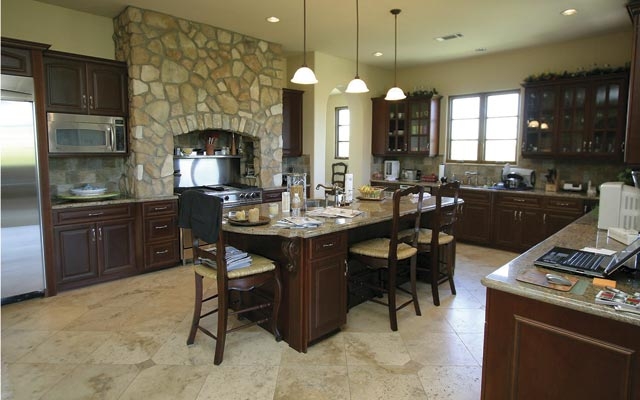 I swear that someone got a heck of a deal on the eyebrow arch doors. This kitchen does not look "bad" per se..but screams low end mfr'd. And, why oh why did someone not talk them out of the rocks on the wall???  At least, if a client begs you to do something like this, then wish they would try and do right so that it "works" with overall design. This is out of place.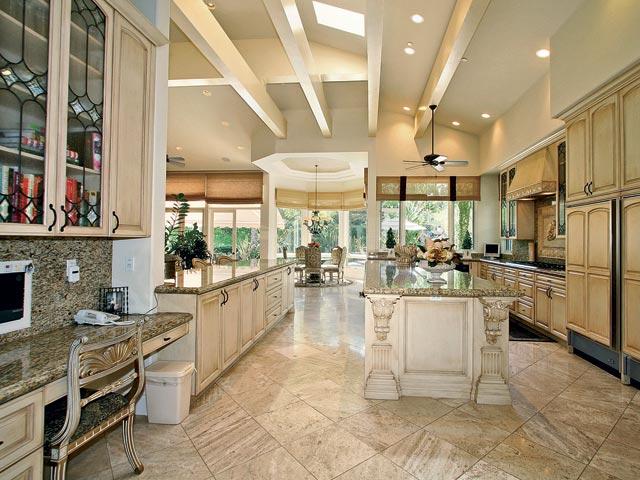 I guess for 4.2 million…it is just too much to ask to have any style. I would think at least might get function but not in this kitchen! What's with the busy ceiling??? Making me dizzy. And, this is newer one also.