Some of you might know we are soon moving our design showroom to a much larger building downtown. While this is super exciting, I am boggled by the amount of work that must be done making the move as well as outfitting the new location with our custom designed furnishings, branded furnishings, new displays of countertops and such, plumbing, hardware..and the list goes on.
The biggest problem as I see it is simply finding the time amongst our workload to focus entirely on the new building. So, not much has gotten done and sheetrock is just about finished. Yikes! I feel  kind of like an imposter in some ways…surely I should be able to handle all this right?
I mean, we are handling major projects for clients?? What gives with making decisions on our own place?
Thursday, myself and other two designers, Stacy and Julie sat down and tried to start knocking out decisions. You would think that a business all about design would have all this planning in place and sketches and files…hmmm…something about a cobbler's son not having any shoes pops into my mind.
But we had a productive day: Bathroom cool sink, yet still ADA, check! Tile for walls in bath , check! Faucet, easy. love
my Brizo RSVP, check!New kitchen..no checks. Not yet anyway. Got the plans though!
3 designers, award winning at that, and we are struggling with one small working kitchen. Go figure. Too much knowledge I think. This could be why my guest bath is still on the drawing board after one year! Too many ideas and not enough space!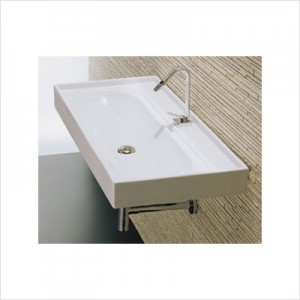 And to think that we will be at KBIS, HighPoint, then Coverings…all at the same time we will be needing to move makes me tremble.
I really am empathizing with how my clients feel when so overwhelmed by the sheer enormity of the decisions. But I always tell them this why they hired me! So can't we just hire this job out??