Damn Good Designer! Coaching, Business Consulting and Trade Program
Grow your business with a
20 year veteran of
interior design, retail and a successful firm!

The business of design from a
different perspective, style and mind set through the lens of avowed irreverent challenger of the status quo, Cheryl Kees Clendenon

Who better to share savvy strategies than a working interior designer for the past 20 years engaged in the day to day running of a well published design firm as well as a retail business?

Get clear and direct talk on growing your business- from someone right there with you in the trenches.

I am doing it. Every day. All Day.

I face the same challenges and issues as you do but my approach is often not the same as the typical consultant or coach might preach.

I know what works and am passionate about working with other creatives to build their business.





Shout out to Cheryl Clendenon, my mentor and cheerleader. It has been a great experience to have one on one time with her to help me improve, polish and see my interior design business in a new light. She has made me feel more confident on adding new (and may I say scary -for me at least) clauses like minimum expenditure on my design proposals!

Today she was Johnny on the spot and helped me through getting my selling verbiage on the right track but most importantly she cheered me on while I was feeling insecure and doubtful! Thank you Cheryl for helping me with such a caring heart. It is hard to come by people that are confident enough to fell joy when their fellow colleagues succeed! You have already mentored me with practical and human traits that I will keep close and hopefully one day pass it on. Thank you -a very big one!

CHERYL IS ONE OF THE SMARTEST PEOPLE I KNOW. FROM THE JOB SITE TO THE CONFERENCE TABLE, CHERYL HAS BEEN THERE AND DONE THAT AND SUCCESSFULLY NAVIGATED THE WATERS OF OUR EVER CHANGING INDUSTRY. SHE IS OUT THERE DOING THE WORK AND PRACTICING WHAT SHE PREACHES, EVERY DAY. I STRIVE TO BE AS ORGANIZED AS SHE IS AND RUN MY PROJECTS WITH HER LEVEL OF CREATIVITY AND PRECISION. (AND, TO CHARGE FOR IT AS SHE DOES!)
SHE IS LIKE YOUR SMART AND COOL BIG SISTER WHO CAN BE A LITTLE HARD ON YOU AT TIMES BECAUSE SHE WANTS YOU TO BE THE BEST VERSION OF YOURSELF. FROM THE BIGGEST OF OF BIG PICTURE PLANNING TO THE SMALLEST NUTS AND BOLTS DETAILS, CHERYL'S ADVICE IN SMALL BUSINESS THINK BIG IS INSPIRING, INVALUABLE, CHALLENGING- AND 100% SPOT ON.
The rarest design bird is the breed that moves between both sides of the brain, business and creative, fluidly. This is Cheryl's gift- she sees all sides and knows how to activate. Ckc infuses depth and emotion (read as : soul) into every part of her business. Her knack for defining soul quality is what breathes life into her projects, builds confidence in her clients and sets her apart as a thought-leader in the design industry. Summed up- She gets it and her work speaks for itself.
Love you Cheryl! You taught me more than you'll ever know!
Thank you for taking the time to speak the truth. I knew the answers to my problems were inside. Now I have clear direction on where the store needs to be headed and have begun training employees differently.
Hi Cheryl- I just wanted you to know I've learned a lot from you. You sometimes say "unpopular" things but you really have given me lots of tools and even confidence so just here to say thank you very much for the wisdom you share!
Again, I truly enjoyed our talk. Not only was it fruitful with words of wisdom, it's reassuring to know I have guidance now. 🙂
You are a wealth of information and I really like how you focus on the numbers...so important!
Thank you so much! I will book again soon!
Cheryl is an exceptional mentor for other designers. She has in depth knowledge of best business practices that this industry often lacks. I enjoy being her colleague and collaborating with her. She brings great things to the table!
Thank you for Small Business Think Big; you are incredibly gifted and I'm really grateful for your group! A huge thank you for my "lightbulb" moment!
Invest in your own success!
Challenging the status quo of how to grow a thriving business and reach your personal goals.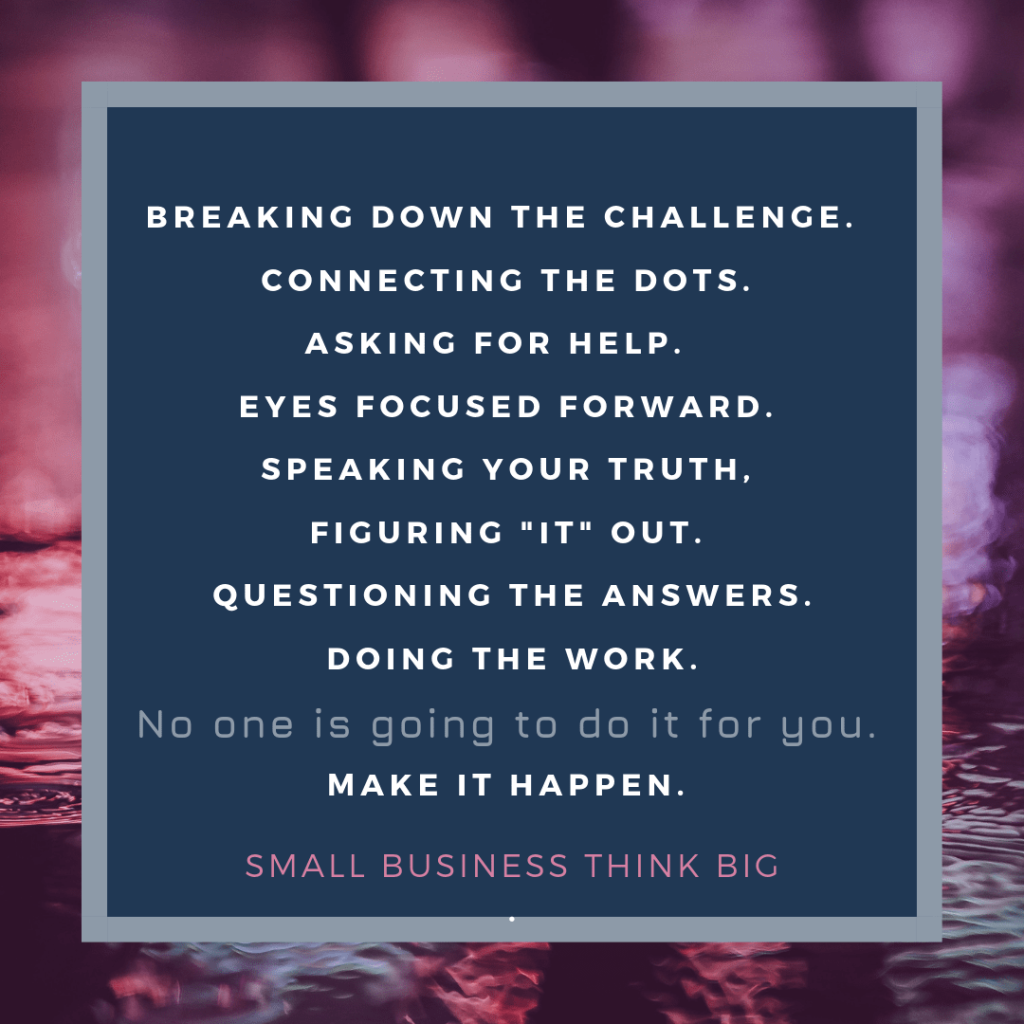 *Profitability for Today
*Get Serious Sales Strategies
*Client Targeting
*The Perfect Processes
*Branditude
*Retail Start Up Crazy Town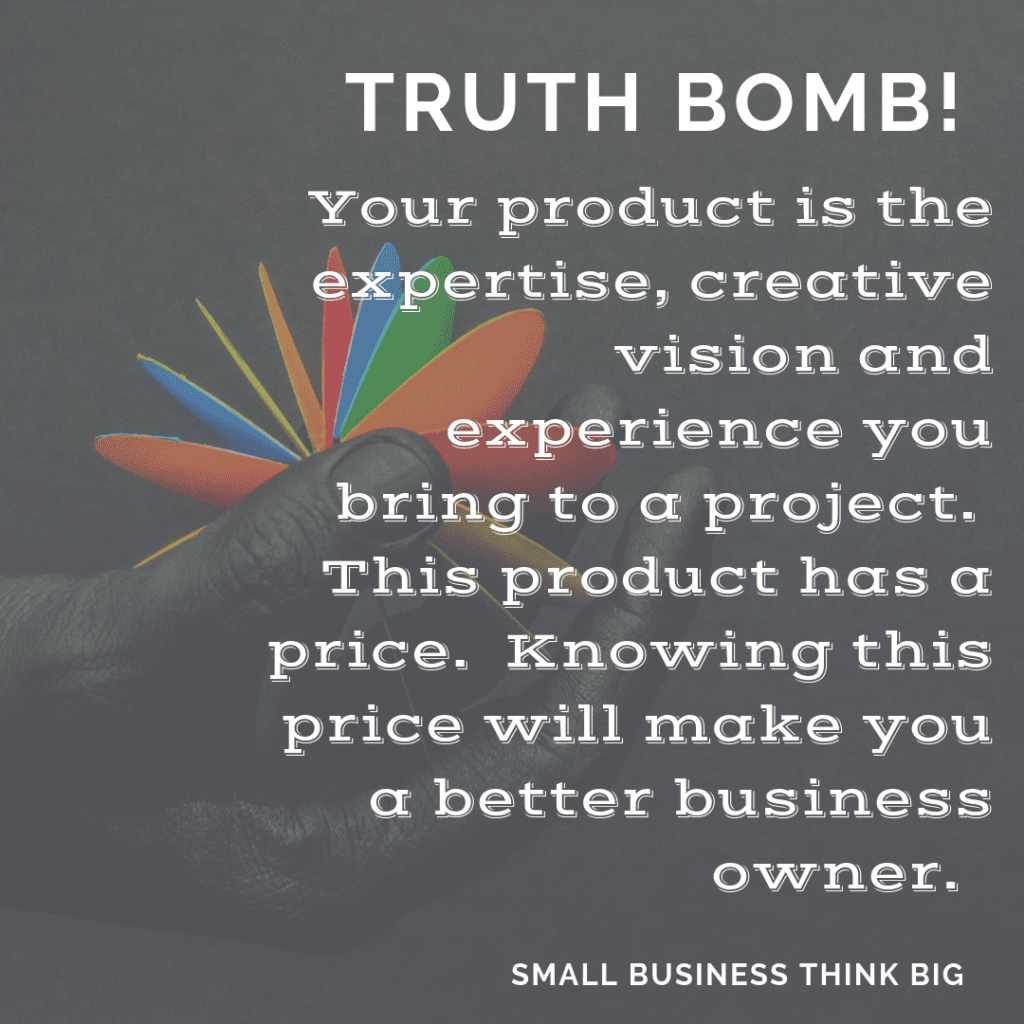 *Fearless Guerilla Marketing
*Team Training Without Tears
*DGD Mentoring
*Business Compass
*Growth Goal Mapping
*Kick in the Ass Counsel