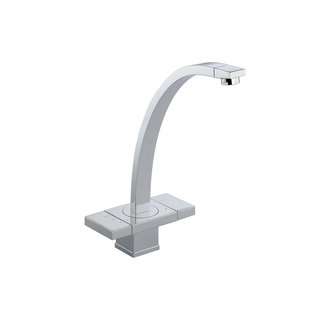 Did you ever think a faucet could be sexy? Well, if it's a Brizo faucet…va va voom. Sleek, sexy and the epitome of fashion. Which is one of the reasons Brizo is a primary sponsor of fashion superstar Jason Wu during New York Fashion Week. Brizo believes "fashion applies not just to the clothes you wear, but that high style can be achieved on the runway, in the home and all around."
In addition to being involved with New York Fashion Week, Brizo is also involved in other uber cool things, one of which is a partnership with St. Jude's Hospital in Memphis, TN. "Houses for the St. Jude Dream Home Giveaway are now being constructed across America using donated land, labor, materials and fixtures–including Brizo faucets and accessories for the kitchen and bath. This campaign will give thousands a chance to win a new home. More importantly, the money raised will help fund research and treatment efforts for St. Jude–and help countless children live out their dreams."
One of the other uber cool things Brizo does is sponsor the "Blogger 19". "The Blogger 19 represents an elite group of designers, architects and influencers. Started in 2010, this self-named group has since grown to include nearly 130 inspiring and well-followed leaders in their fields from all over the globe."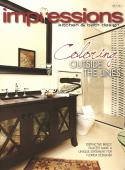 Lucky me to be a member one of the original members of Blogger 19! I will be attending the reunion in Memphis, which includes a tour of Brizo's manufacturing plant, a tour of St. Jude's Research Hospital, and catching up with the other bloggers.
People ask me why I am such a big fan of Brizo. Is it the cool trips you get to go on, they ask. Of course the trips are fun and love connecting with my peers across the country but the truth is the effort Brizo puts into the research and design of an everyday object like a faucet–creating something extraordinary out of something ordinary–is what speaks to me as a designer. Here is a clip from a panel discussion with one of their awesome industrial designers Judd Lord, Jason Wu, and moi!
Form That Functions: A Panel Discussion on Fashion and Design.
Stay tuned for more great photos and more coverage of the Blogger 19 reunion! Check out our facebook page and twitter also for the quickest links to this all star reunion!