I just got back from my trip to my beloved California. I took my youngest daughter and her friend and had such a great time! But prior to heading down to San Diego, I was lucky enough to be chosen by Bosch and Blanco to visit the new Bosch Experience Center in Costa Mesa. Our group of designers and bloggers were the first folks to see the new place in action. There are many things to talk about so am going to hit on a few highlights and save the rest for later.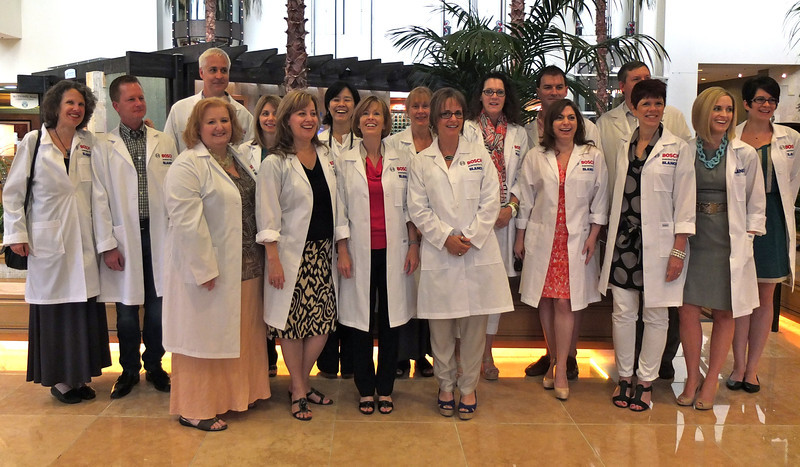 I got to say….am impressed. I do not impress easily. ( stay tuned for the next post, albeit late, on KBIS or KBUST….) I said to one of the very knowledgable Bosch engineers that in my area Bosch is synonymous with dishwashers…I KNEW they had other appliances but really did not know to what extent they were going to try and make inroads in the marketplace.
First let me say the building and design of the building is gorgeous. Beautiful sinks,faucets, appliances, and cabinetry are laid out in many different configurations so that people can really see all of it at work.The partnership with Blanco and Bosch in the Experience Center is a match made in heaven…or in Germany. Two great companies that both epitomize the concept of German engineering.

The appliance that got me most excited besides the dishwashers (ok sob sob… my youngest is heading to college in a year and I am LOSING MY DISHWASHER….the Asko crappy thing that takes up 24 x 24 space in my kitchen does NOT COUNT) is the induction cooktop. These are pricey units but worth it. I (gasp!) dare say to do it all over again would trade in my Wolf gas range with the BIG RED KNOBS for this bad boy induction cooktop. It is to me, like an Apple product….intuitive and responsive.
I LOVE responsive. So you say…only gas can be responsive…nope. Water is boiling in less than a minute!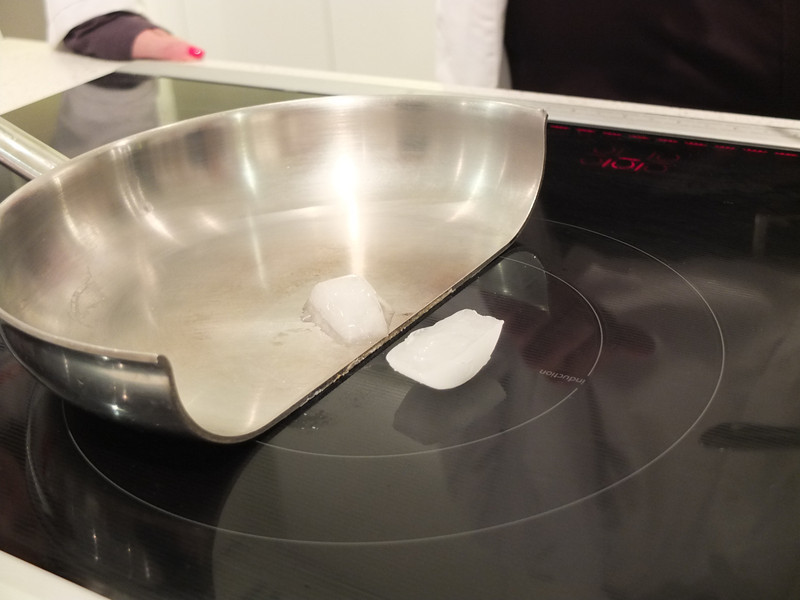 Induction is a way of cooking that uses the power of electromagnetic waves to quickly and efficiently turn the bottom of the pan into an active heating surface, rather than the cooktop. Induction cooktops use 60% less energy than cooking with gas and heat food over two times faster than electric cooktops. 
I do not sell appliances. But I do specify them every day and my clients expect me to be up on the latest and the greatest. This folks, is the latest and the greatest. 
There you have it. Go buy one. Tell them Cheryl sent

you

.
Not to segue into all about me, me, me…but did I mention that I was having a birthday soon? ( more on this later…much more)  And that my previous dishwasher is going off to college next year? ( have you learned I am not real happy about this either?)
So If my
hubby

is reading this, yes, I would like a new

Bosch DW

for my birthday….but only if the

little fur ball

in the last picture is found inside…..I wonder if Bosch has a warrantee that covers puppy chewing?