Continuing on with my post on quartz, I wanted to illustrate why sometimes the more homogenous quartz colors work best in kitchen design. It is not that I do not like some of the quartz colors that mimic the movement of granite or natural stone but often I go to quartz because I do NOT want the movement. This can be for several reasons; the backsplash is the star,the design is minimalist in look or just going for a monochromatic look in general.
Quartz is simply hard to beat. I think the popularity increase can be attributed to the strides the quartz manufacturers have made in the different colors offered. This, to me, is superior to what you can find in most granite yards. And, I think there will be other mfr's getting into the trend. I have heard of others but I am focusing on the mfr's I have actually used. Please drop me a comment and let me know what you like best, any stories you have and also what other mfr's you may like!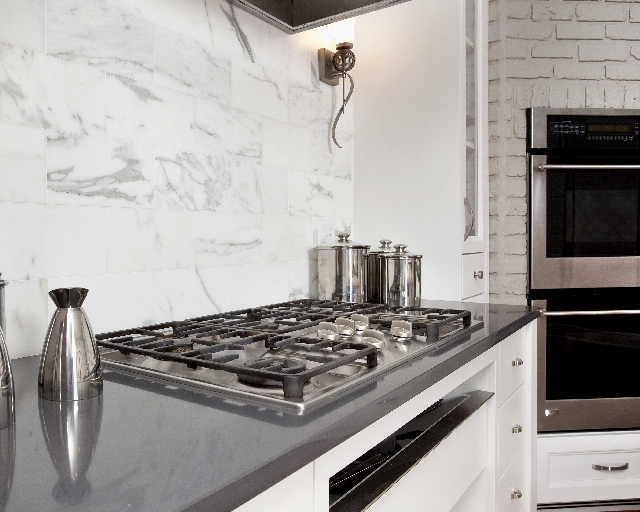 I do not use Cambria all that much. They do not have as many homogenous colors as some other mfrs. Also, they seem to be pricier in my area. I did use the deep gray in the project above.
**64 Colors. Website says offers all in all 1cm, 2cm,3cm. I have not seen the 1cm but sounds interesting.
**Privately owned family company
**Lifetime limited warranty
**Only quartz produced in the U.S. (website claims)
**All colors are priced same unlike some other manufacturers
**Is not available through the big box retailers. But note: I have found that as a designer, I can offer almost every countertop option less expensively than the big box retailers EVERY time. If they do not buy a million of a widget, then their pricing is generally higher
Zodiac is made by Dupont. Same company that makes Corian. I like Zodiac because there are a multitude of solid colors with some detail. But again, with all quartz products, it is all about the particular look you want.
**Very cool iphone app to download:

mysurface
** 8 colors in the Terra Collection that offer 25% post consumer recycled content ( Calm springs is one of my faves)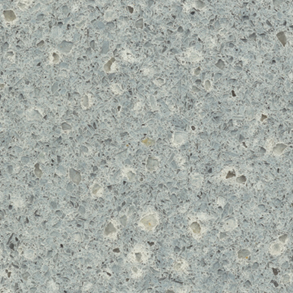 **Slabs are 52in x118in  These dimensions are important if you do not want any seams.
**10 year residential limited warranty
** 54 colors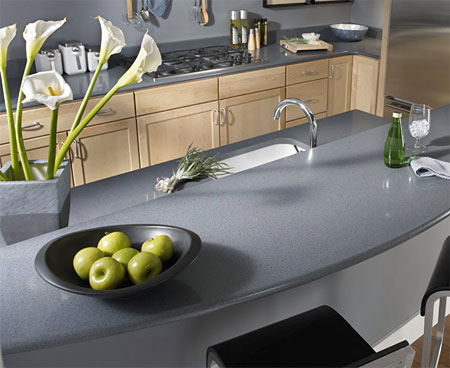 Hanstone is a little known manufacturer compared to the big guys. But I have used it with great success
and love the Tiffany Gray!

**32 colors
**slabs are 55in x 120in
**4 thicknesses available
**93% quartz