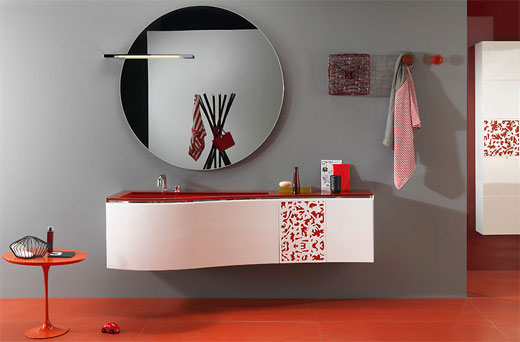 Regia
A client asked me the other day why no one ever used color in their baths anymore? She liked the 50's idea of bold color in tiles etc in bath design but not necessarily the retro feel.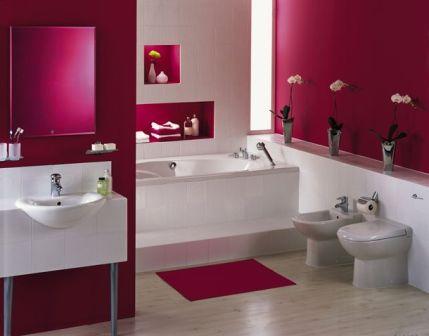 I assured her that people did indeed use color in their baths and that she could as well! So we planned a taupe and aqua color scheme for the little bath. Before she got to me, she put down a cobbled travertine on the floor …but at least it is neutral and we are working with it. In her case, we decided to use the color in the tiles in the shower and on the wall behind the vanity and then add simple color on the countertops with a Vetrostone top that has bits of aqua and green it. I think it is going to be a colorful beach bath for her condo!
Here are some other colorful baths I have found around the web as well as from my own portfolio! Enjoy!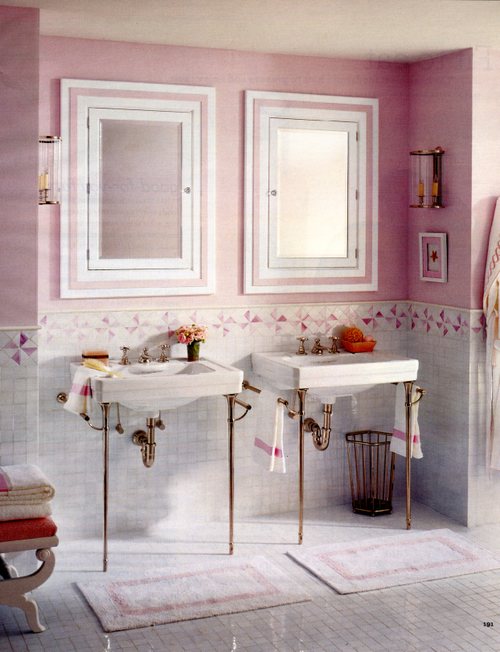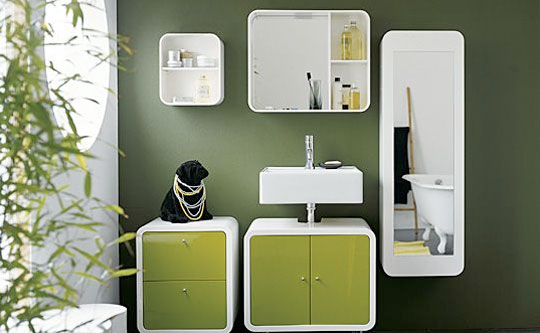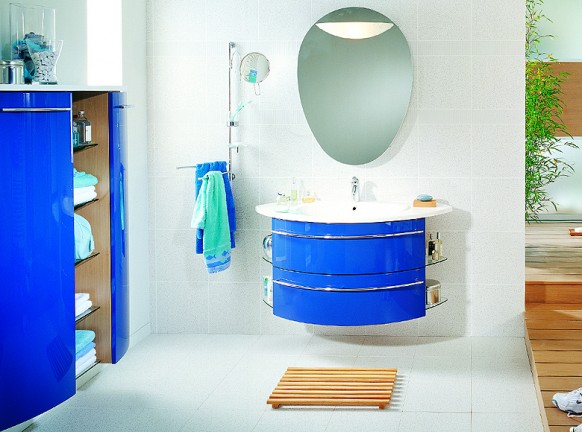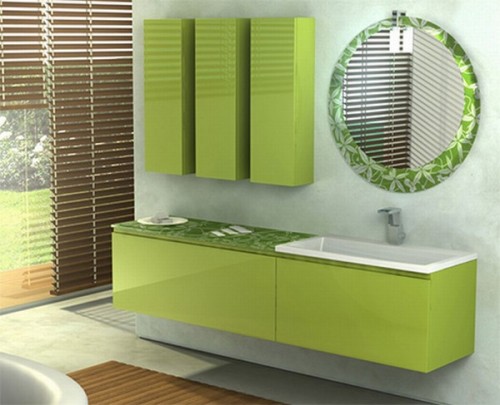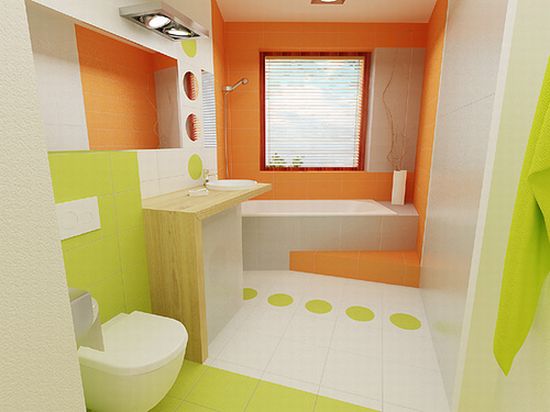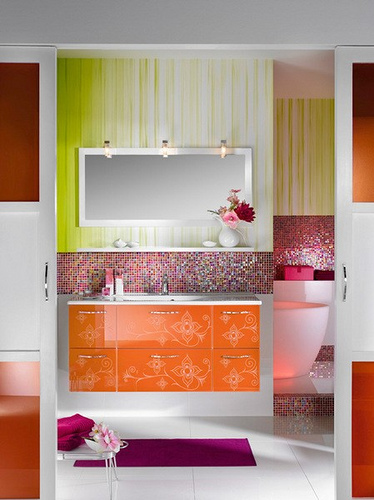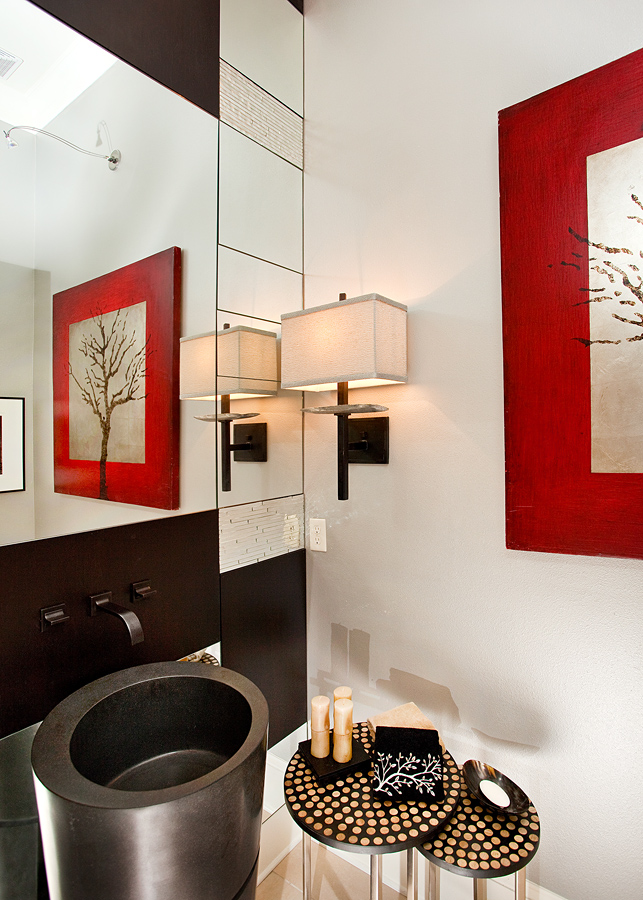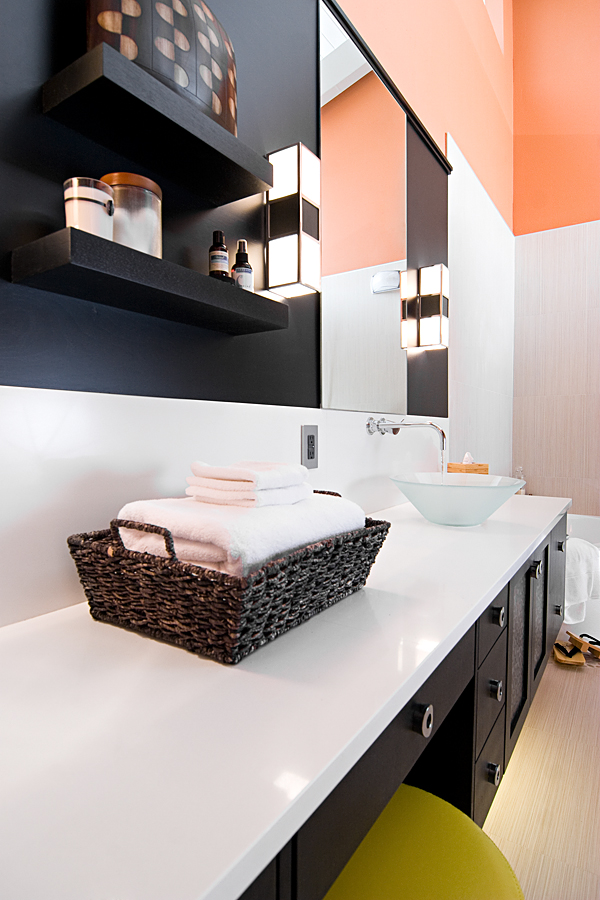 Designed by In Detail