From the archives on lighting to wrap up this week in lighting design!
Lighting is very important to any design project and is often neglected. I have been guilty of this myself…waiting until the job is well underway before selecting fixtures. And in new construction, the lighting plan is even more important because you are able to plan for exactly what you want and where you want it. Selection and placement are the key elements for the fixtures and I have three "rules" for the overall lighting of any space…

Light it well, switch differently and put everything on dimmers. More on lighting to follow over the next few days.
A few don'ts:
Good lighting gone bad….to worse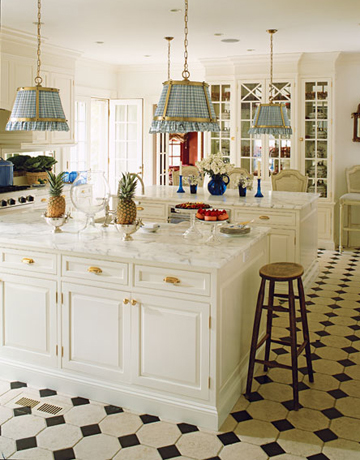 Believe it or not, I got this image off of House Beautiful's site. Let's keep the gingham in the nursery shall we? Or, better yet, don't keep the gingham at all.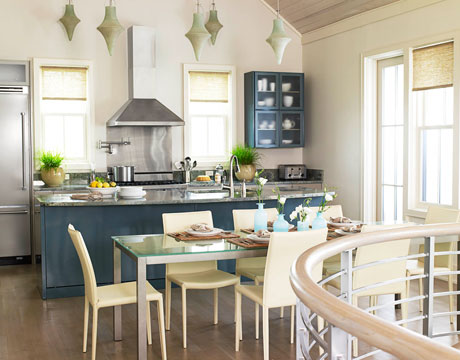 I like CX Design. I really do. But this is bordering on looking like a kiddie ride at Disney.  It is a kitchen folks! Do not fall for the "if one looks good then ten will look even better" design philosophy