Another week is coming to an end and I have to say I have spun my wheels for most of it. I have tons to do and a new building to worry about i.e. electrical layouts, space planning, computer hubs, etc..not to mention designing the bathroom which is just killing me because have too many ideas to figure out just one.
So, I am going to wrap up tomorrow by simply trying to get organized. Ha. It will be a great achievement since my briefcase is stuffed so full, I totter on my heels walking down my stone steps with it slung, and half sliding, down my shoulder. Each day I wonder if today is the day I will tumble down and be able to say,
"Help, I have fallen and can't get up".
I will feel better once I have gotten my briefcase and my mind sorted out and be able to focus more clearly on several of the fantastic projects that await the creativity of my clear brain. And to end my day, I will have the honor of taking
my 15 yr old baby girl

to get her learner's permit. Oh lord. I just got over the first one getting her permit then license. Could I not stave it off for another year?

This is my baby after all!
Layla Grace Marsh



In light of the fact that
I am so very, very lucky and blessed

to have two happy and healthy girls, albeit teenagers, I want to show my gratitude with the first 5 Star Friday blog of the week being dedicated to a baby girl named Layla Grace Marsh.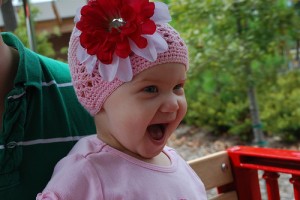 This sweet cheeked little sprite of a thing is not expected to reach her 3rd birthday let alone her 15th.  She was diagonsed ten months ago with a stage 4 neuroblastoma tumor. My heart aches for the family of this little girl and they need help. You can read more about this family and baby Layla here at Layla's blog.
I learned of this sad situation from one of my new blogging friends, Carmen from The Decorating Diva. There are many people in the blogosphere trying to help baby Layla and her family. Read more about how you can help by clicking here. You can also follow on twitter @payitFOURward and use hashtag #laylagrace.
Stop the busyness of life for just one moment and hug your babies and your teenagers and think of the Marsh family and baby Layla Grace. I know I will.
On Tuesday, I ran across a blog called Escapade:A Life More Fabulous. Not sure how I found it but happy I did as that particular day I was looking for some inspiration
Anywhere I could find it. We are in the process of designing much of our furnishings that will be showcased in our new design studio and were in a rut on colorways. This post on toffee and cream is simple. No flashy pix and no flashy design. Humble pix illustrating these two under utilized neutral shades.
So, yes, sometimes in the zeal to find the next "best" color combo, sometimes the simplicity of even the doggie in the window can be your inspiration. It was mine. Javier, I love your mug and may have to name a chair after you. As long as you do not sit in it.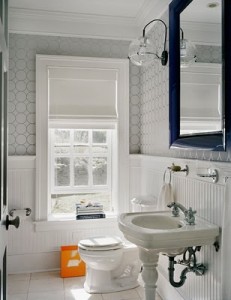 This blog is great all the time. Cococozy is not a professional designer but you would not know it by her blog posts. I love this blog and loved seeing all these fabulous pictures. Since I live on the beach, I love reading about other beach houses! This one is great..except for the bath with the one legged pedestal and exposed yuccky pipes!

I don't get it when the rest of the home is so well done. Am I missing something? I do love the walls!

This blog is all about turquoise.I hope I did not ruin the suprise! I guess I am now being influenced by my summer obsessed husband because I am drawn to all these happy and bright homes. Makes me want to redo….something. These pix are from designer Molly Frey and are exquisite.Are you ready for spring? What colors do you think we will see this spring?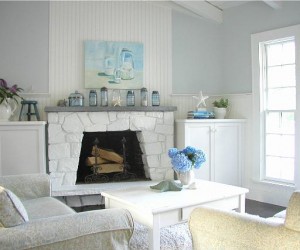 I just had to put this in this week because I am in this pink mode. Even though the designers who work for me will say I am in a gray/white/red mode, I really have this thing for pink. One of my favorite pinks right now is a Duralee Fabric that is a itsy bit expensive but I am in love with it. We are not doing it on a chair but are going to use it on a little round ottoman. It will add a perfect does of pinkly attitude to a wide wale corduroy chaise. In the meantime, I am enjoying this sofa on my inspiration wall! The rug is from Matthew Williamson and I think it works so well with the hot pink and the white washed floors. What do you think about hot pink on a sofa? Can it work?